The powerful software at the heart of the Gallagher solution
One platform. One solution. Thousands of possibilities.
Welcome to Command Centre, our centralized platform designed as more than just a security solution that gives you unparalleled control of every aspect of your site. Whether it is increasing business efficiencies, meeting standards and compliances, or helping you to save time and money, Command Centre can unlock an endless number of capabilities.
Fully scalable and backed by a team of experts, Command Centre grows with you, from one door to thousands. With Command Centre's intuitive interface, you have the power to monitor, manage, and personalize every aspect of your security system, from cardholders to alarms and beyond.
What sets Command Centre apart is our cutting-edge HBUS communications protocol. This innovative technology ensures accurate, secure, and fast communication, enabling seamless integration with our Technology Partners alongside our range of Gallagher hardware and solutions.
Discover the power of Command Centre and experience a comprehensive security solution that truly works for you.
Your security, your way
Combining our world-class Command Centre site management platform with the flexibility of cloud technology allows you to securely manage your site security from nearly anywhere. Our mobile solutions include Command Centre Mobile, the mobile app that allows you to maintain full awareness of your site when you're away from your desk, and Command Centre Web, the latest web-based evolution in our suite of Command Centre products.
Security that works the way you do
Command Centre is the ultimate security solution, providing you with everything you need to manage your people, site, and buildings. With all your favorite tools designed to save you time and money, feel empowered to grow and manage your business without limits.
Get ready for an immersive experience that offers centralized visibility and situational awareness for all your site buildings and perimeter, whether they're right next to you or miles away.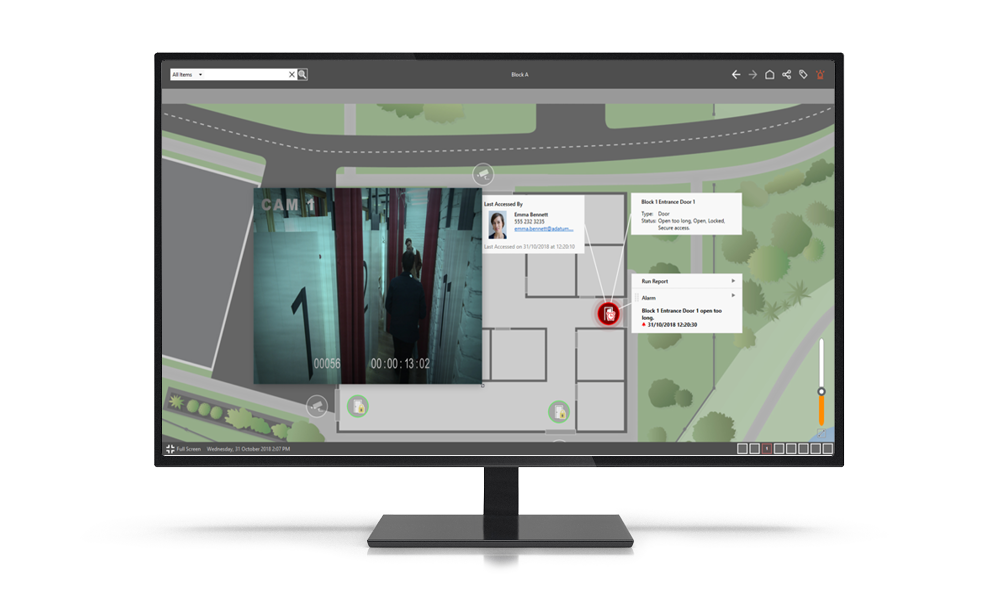 Reduce administrative time and costs by easily and quickly producing a range of automated and scheduled reports, designed to prove compliance with regulations and standards or to review decision-making information.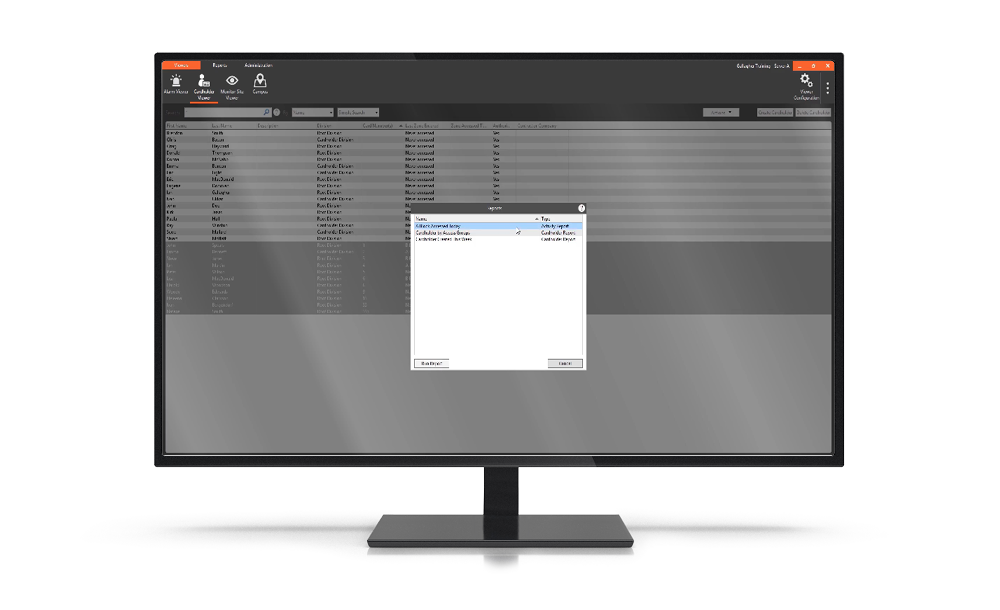 Enable email, text, or mobile notifications to be sent to cardholders (or their supervisors) across a variety of event types to ensure everyone is kept up to date and notified in the event of an emergency.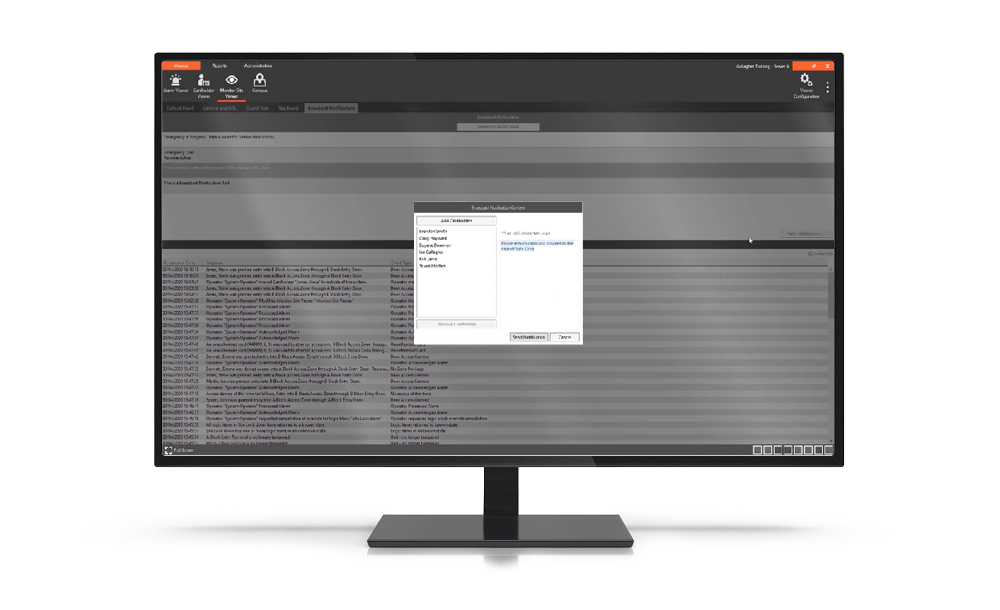 Monitor and acknowledge alarm activations anywhere on your site with ease, including access control events, perimeter breaches, and building management system alerts.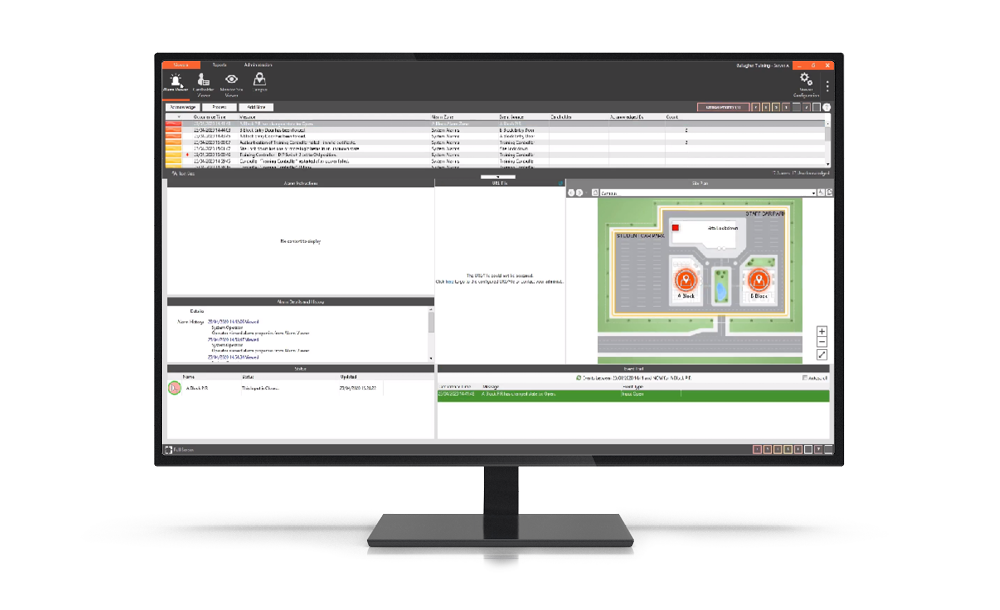 Command Centre empowers you to confidently handle access permissions for any individual on site, regardless of their level of access.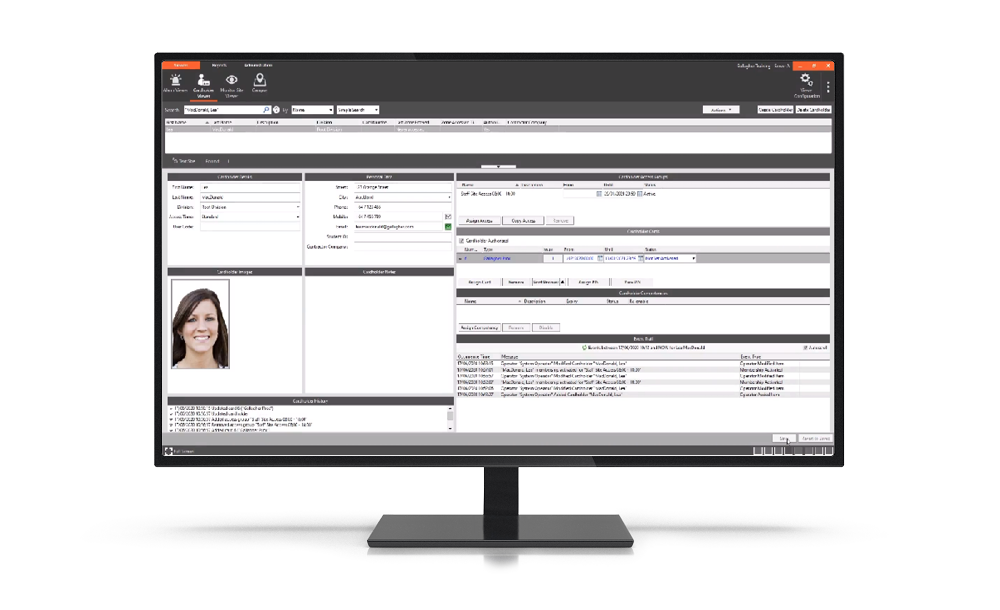 Business solutions tailored for you
We're dedicated to continually enhancing your Command Centre experience by providing richer value through exciting enhancements, features, and integrations. You won't be waiting long for these upgrades either, because we roll out two major releases per year to ensure you're at the forefront of innovation.
We believe in making things easy for you, which is why you'll find our list of core Command Centre features below, available to you right out of the box. But our list of features doesn't stop there, with a variety of additional licensable features available to you when you need them.
| Core Features | Licensable Features |
| --- | --- |
| Action on Access | VMS integration |
| Guard Tours | Rest API |
| Divisions | Visitor Management |
| Advanced Reporting | Elevator integration |
| Site Plans | Key cabinet integration |
| Zone Counting | Third party readers |
| Anti-Passback | Locker management |
| Interlocking | Car park management |
| Broadcast Notifications | Tagboards |
| Base Licenses | Intercom integrations |
| Base Credentials | Sensor integrations |
| Proximity and Contract Tracing Report | Additional licenses |
| Security Health Check | Additional credentials |
For a full list of what's included with your Command Centre solution, click here.
We've got you covered
No matter your goals or limitations, Command Centre can help you manage your site's needs.
An award-winning security platform. Loved by customers.
Dive deeper into the world of Command Centre
Learn more and stay up to date with the latest trends, topics, and innovations.