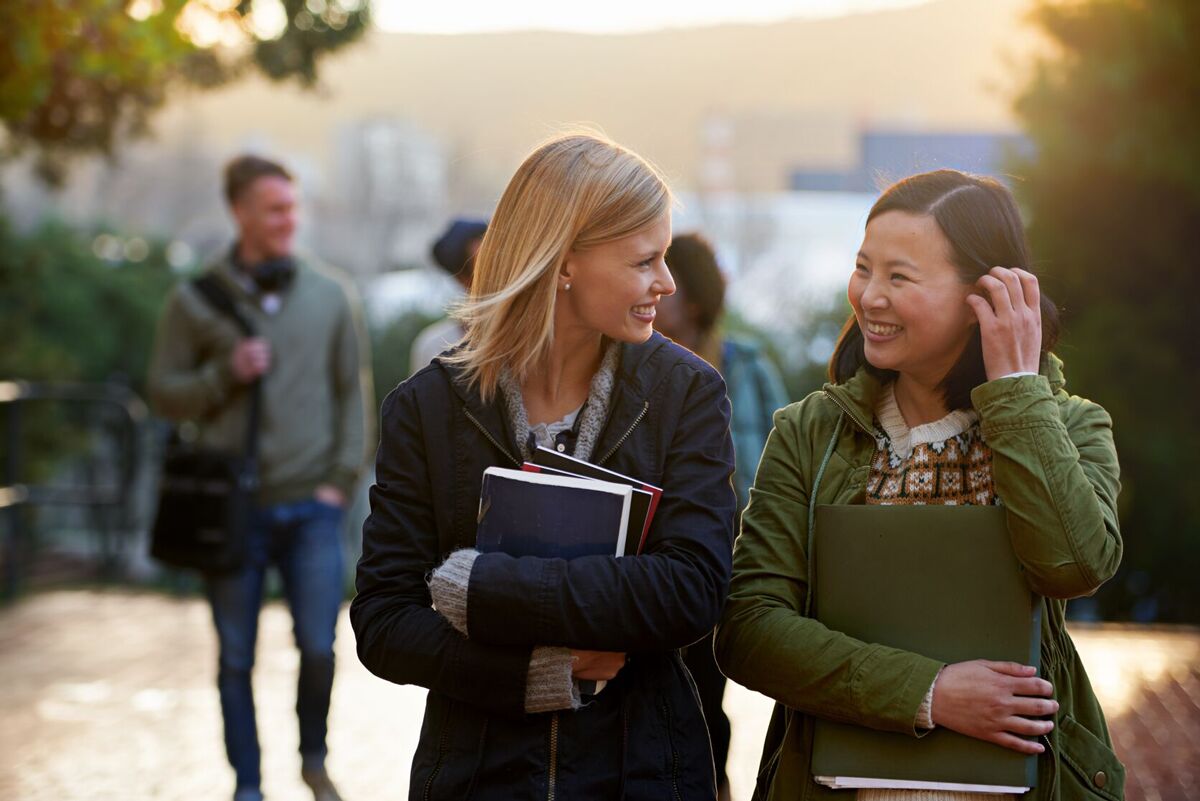 As universities continue to grow and evolve, keeping students, staff, and visitors safe is essential to creating an effective learning environment.
With strong competition between universities attempting to attract students to their campuses, an integrated security system, such as Gallagher's Command Centre, can deliver higher education providers a competitive edge by creating numerous touchpoints outside of what is traditionally expected from a conventional security system.
The student experience can be greatly enhanced not only through providing a safe and secure environment but by also simplifying life on campus.
Improved safety
The primary benefit of an integrated security system is improved safety on campus. With access control systems in place, buildings can be secured and only those with proper authorization can enter. Access control can help to manage compliance with organizational policies and government regulations.
Access to specific areas can be granted based on enrollment or HR information, as well as individual competencies such as inductions, licenses, training, and qualifications. The system can be seamlessly integrated with existing third-party systems, making it easy to manage access to multiple areas of the campus.
In addition, the integrated security system can also include an optional first card unlock feature. This allows specific areas on campus to remain secure until a nominated cardholder, such as a lecturer or other member of staff, has accessed it first. This helps to provide an extra layer of security and peace of mind for those working or studying on campus.
Surveillance cameras can monitor activity on campus and provide an extra layer of security. In the event of an emergency, an integrated security system can help emergency responders quickly locate and respond to the incident, improving response times and helping to minimize harm.
Convenience
An integrated security system can also provide convenience to students and staff on campus. By integrating security systems with other campus systems such as ID cards or mobile applications, students and staff can have seamless and convenient access to buildings and services.
Facilitators can even grant incoming students with access credentials to relevant buildings before they even set foot on campus. This saves time and effort and makes the campus experience more enjoyable for all.
Better emergency response
In the event of an emergency, an integrated security system can be a valuable tool in ensuring a quick and effective response.
The security system can also help to identify and locate potential risks on campus in real time for emergency situations such as fire, natural disasters, terrorism, or active shooter events. With real-time information and alerts, emergency responders can help to alert students and staff of potential dangers, allowing them to take necessary precautions.
The system also provides the ability to notify people of changing threat levels, using building intercom systems and Broadcast Notifications to mobile phones and email. This allows for the sending of instructions and updates to students and staff, with different messages based on their location on campus.
With Gallagher Command Centre, a rapid evacuation and lockdown of the campus during emergencies can be ensured, providing peace of mind to students, faculty, and staff. The system's real-time information and alerts help emergency responders to quickly locate and respond to the incident, which can help to minimize harm in emergency situations.
Crime prevention
The presence of an integrated security system can act as a deterrent to crime on campus. With surveillance cameras and access control systems in place, criminals are less likely to target a university campus. This helps to create a safer environment for students, faculty, and staff and gives everyone peace of mind.
Keeping student accommodation safe
For students living on campus or in other student accommodation, safety and support is a top priority. With the help of intelligent and integrated access control and visitor management solutions, the well-being of students is ensured while also streamlining processes and enforcing policies.
Student access can be tracked in residential areas to monitor the last door access of students, allowing a better understanding of their movements.
Visitor management is also an important aspect of student safety and support. With these solutions visiting hours and protocols can be enforced, visitor arrival and departure can be tracked, and notifications about visitors who are overdue to leave can be generated.
Gallagher's Mobile Connect app or a single access card can be used to streamline access to accommodation and other resources. This helps to avoid queues and delays and makes the enrollment process smoother.
Increased efficiency
A centralized security system can bring numerous benefits to campus security and safety operations. Firstly, it allows for quick decision-making in emergency situations by providing a centralized view of security data. This can result in a more effective response to incidents on campus and improve the efficiency of security operations.
In addition to improving security, a centralized system can also contribute to sustainability goals by controlling energy usage. Energy consumption can be managed by automating room services and monitoring elevators, accommodations, and parking. This not only helps to reduce carbon footprints but also reduces operational costs.
The workload for administrative tasks can also be eased with automated, customizable reporting tools. This streamlines processes and reduces the time and resources needed to manage administrative tasks, saving on training and utility costs.
By implementing an integrated security system, multiple benefits in terms of both security and sustainability can be achieved. It provides a cost-effective solution to manage security operations while contributing to an organization's sustainability goals.
Visible security presence ensures campuses feel safer
Gallagher's Command Centre mobile solution can be instrumental in helping campuses feel safer for students and faculty.
An example of this comes from Griffith University's employment of the system.
Before using the mobile solution, if guards received a call out, they would have to go back to the control room to open a door, or physically go to where the call was made from. Now they can action requests from their mobile phone which doesn't interrupt their patrol; they can respond quickly and keep patrolling.
The mobile solution saves guards a lot of time and creates more assurance for everyone as they can perform spot checks in an area to ensure anyone there actually has permission to access that location.
These system efficiencies and ease-of-use of the solution mean guards have more time to be out talking to students and maintaining a visible presence, which contributes to an overall feeling of a safe, secure campus.
An integrated security system can greatly enhance the student experience on a university campus. By improving safety, providing convenience, facilitating better emergency response, preventing crime, and increasing efficiency, integrated security systems can help to create a safer and more enjoyable environment for all.
Universities that invest in these systems can ensure the well-being and satisfaction of their students, faculty, and staff, which is critical to the success of any academic institution, plus they can use their investment in this security technology as a strong selling point when attracting new students.