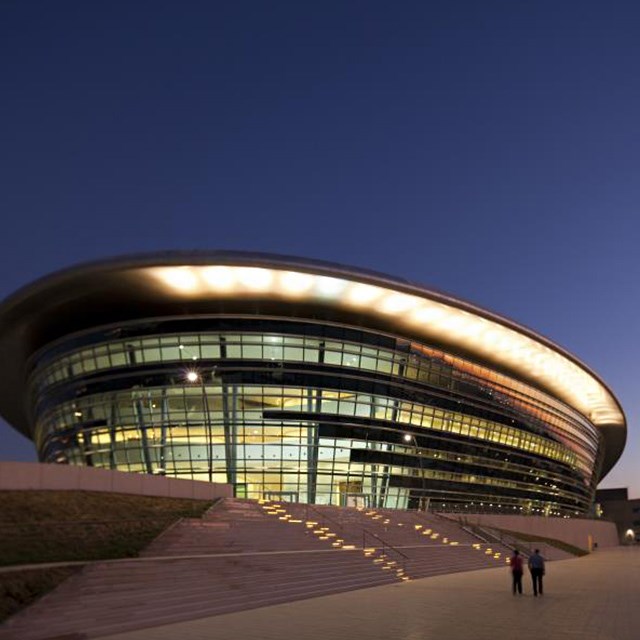 The challenge
Zayed University campus located in Khalifa City, Abu Dhabi, accommodates over 6,000 students in state of the art facilities. Access to and from the campus is an important concern for the university and needs to be carefully managed around the clock to keep the student body safe.


The Gallagher solution
Gallagher security solutions provide the assurance and the knowledge that movement throughout campus is managed simply and efficiently to ensure a safe, secure environment.
To manage the entry and exit of the students based on their scheduled classes, Command Centre interfaces with Banner system. Requests for students to pass through campus gates are sent from Command Centre to the Banner system for approval, using the Command Centre OPC Alarms and Events interface. Based on the time of the entry or exit and the student's schedule, the Banner system decides whether the request is accepted or denied. Banner then sends a command directly to the Gallagher Door Controller to open that specific gate if entry or exit is allowed.


The business value
"Keeping students safe is of utmost importance to us", says Mukesh Karsan, Serco IT Manager at Zayed University. "The Gallagher system helps us honour this commitment. Its intuitive user interface provides flexibility and easy management of operations." He adds that he's been "impressed with the reliability and robustness the system offers; it's powerful, versatile and allows security personnel to carry out their day-to-day responsibilities with efficiency."
Gallagher solutions are trusted by education providers worldwide to:
issue student and faculty access cards,
manage individual access rights,
control campus and dormitory access,
secure computer labs, science labs and other high-value assets,
integrate with scheduling and resource booking systems,
evacuate or lock down sites in case of an emergency.
Fast facts
Area: 229,000m2
Number of buildings: 28
Number of doors: 650
Number of cardholders: 6,000+
Our team on the ground
Need a hand? Let us put you in contact with one of our local business development managers.
Stay up to date with Gallagher
Get the latest Gallagher news, updates, and event information delivered straight to your inbox.