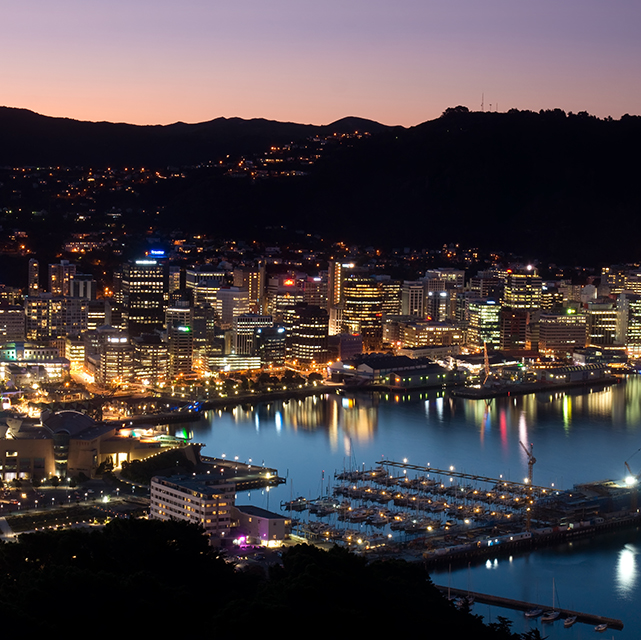 The challenge
Located in the city centre of New Zealand's capital, Wellington, Chaffers Marina's location amidst public areas presents unique security risks and facilities management challenges. Historically, when the park hosted events and festivals, members of the public would unlawfully access the marina piers and climb aboard vessels. It was these incidents that initially prompted Chaffers Marina to review their current systems and find new site management and CCTV solutions.


The Gallagher solution
To mitigate the risks posed by unauthorised site access, Chaffer's Marina installed CCTV across the site and introduced alarmed and monitored gates on each pier. In addition to preventing unauthorised access by the general public, Gallagher's access control solution provides a reliable method for the Marina to manage and report on the activity of contractors on site.


Chaffer's Marina is utilising Gallagher's Bluetooth® T15 Readers across the site and is experiencing a significant increase in efficiency as a result. "Staff and contractors moving around the site with equipment, or pushing trolleys, don't have to stop to dig out a key or card to unlock the gate" says Ken. "Instead, the Bluetooth reader communicates with the mobile phone in our pocket and unlocks it automatically, it just makes life so much easier."


Likewise, marina users are able to move effortlessly around the site, accessing the piers, office, and the comprehensive amenities building, all via the Bluetooth® connection on their mobile device.


Gallagher's mobile technology is having a considerable impact on the administrative side of the business too. To date, visiting vessels taking temporary berths would need to be met by a member of the Chaffers Marina team, in order to hand over an access card to provide pier and facility access. Through Gallagher's Mobile Connect App, Chaffer's administrative staff can now issue an access credential directly to a visitor's mobile device before they've even arrived at the marina.


The business value
Gallagher's Mobile Connect App
delivers genuine savings for the marina in not having to replace lost or unreturned keys. Similarly, the
Gallagher Command Centre Mobile App
delivers both time and cost savings by enabling staff to manage alarms, user access, and gate status, remotely via a mobile device. "When someone calls me after hours about an access issue, I can now manage it from home on my tablet, that's incredibly efficient for us and delivers a huge saving on call outs" says Marina Manager Ken Burt.
Our team on the ground
Need a hand? Let us put you in contact with one of our local business development managers.
Stay up to date with Gallagher
Get the latest Gallagher news, updates, and event information delivered straight to your inbox.