Command Centre Web
Manage your site from anywhere
Command Centre Web is the latest evolution in our suite of Command Centre products. It provides the flexibility and security to easily manage your site from anywhere with an internet connection, without the need to set up or install a full Command Centre workstation, saving you time and money.
Secure access and data storage
With Command Centre Web, your data stays safe on your server and is only accessed when you need it using the Gallagher API Gateway and multifactor authentication to create a secure connection.
Command Centre Web also gives you the benefit of web technology, which means you can enjoy new features and the latest cybersecurity improvements without having to install or update any software.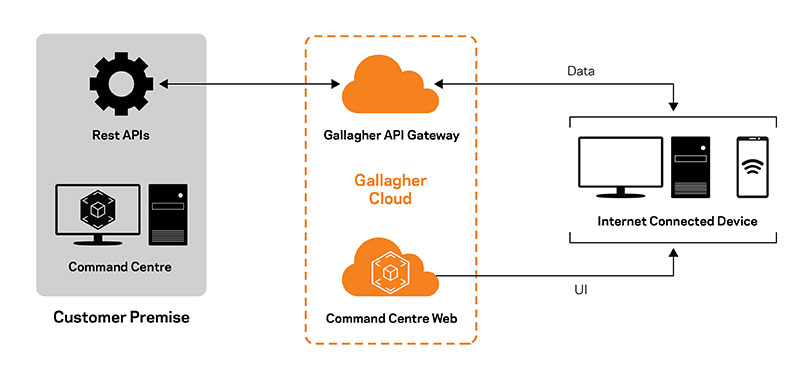 Cardholder management
Command Centre Web is evolving with your needs. The first module is Cardholder Management and allows cardholder administration to be undertaken without needing a full Command Centre workstation setup. Perfect for reception, public guard stations, and anyone else who may need to perform cardholder management tasks but does not need to do other security-related tasks such as alarm management.
The cardholder management module allows users to:
Create and update cardholders
View cardholder activity and history
Manage cards and credentials
Manage cardholder access/assign access
Ready to learn more?
Gallagher's Command Centre Web is ready when you are. Reach out to one of our in-market teams today.
One platform. One solution. Thousands of possibilities.
Learn more more about Command Centre, the powerful software at the heart of the Gallagher solution. Fully scalable, Command Centre grows with you, from one door to thousands.