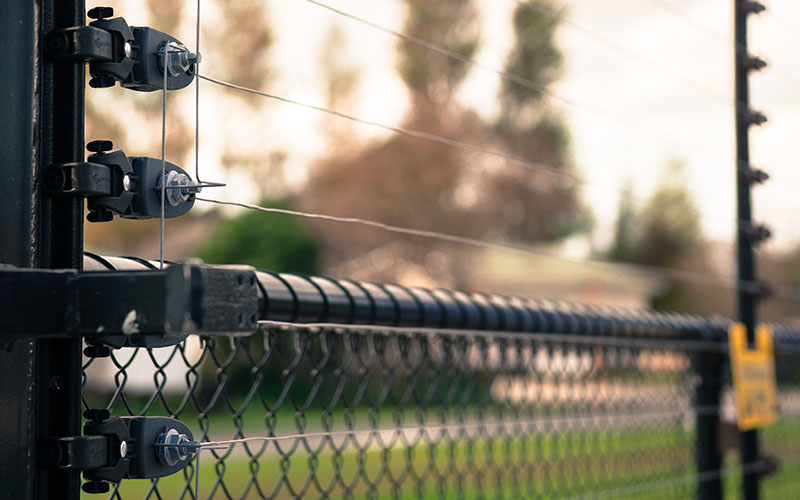 During these challenging times, more businesses face incidents of burglary, theft, and other related crimes, making the need to deter and detect intruders greater than ever. The ramifications of unprotected sites, assets, and people can be disastrous and have significant financial implications for businesses.
We have heard from customers around the globe that burglary is one of their biggest challenges, and many share a common experience – while the cameras they installed might provide an excellent audit trail, the technology does not deter or delay an attack from happening.
An effective security solution has three key factors: prevention, detection, and management. If installed correctly, these three factors should enable you to deter, detect and delay. That's where an energized fence is the best in the market.
Commonly, business owners install chain link fences and CCTV to secure their premises, but often neither of these measures provide enough, and in some cases, no, deterrence. Placing flattened cardboard boxes over the strands of barbed wire topping, pulling their hoodie up over their face, or wearing a balaclava often means a fence and CCTV are no match for intruders.
Unfortunately, this is a scenario we hear all too often from our customers. With break-ins increasingly commonplace, it is essential that businesses efficiently secure their commercial premises. While a fence, in most cases, depending on the structure, can deter and delay intruders from gaining access to a property, it does not help detect intruders unless the fence has detection-based technology installed, such as an energized fence.
Perimeter security is the first, and best, line of defense for businesses, with energized fences offering powerful deterrence, detection, and delay. Gallagher's intelligent perimeter security solutions include disturbance and tension sensors that detect vibration or changes in wire tensioning. These innovative fence-line devices generate alarms when a disturbance meets a predefined threshold, providing quick intrusion detection and response times without the intruder becoming aware.
We are seeing more businesses prioritize physical perimeter protection and monitored pulse fencing has proven to be the best intruder detection and deterrent a business can choose for their perimeter.
While intrusion detection starts at the fence line, integration with other security technologies is key to an effective security system. Gallagher's ability to integrate with CCTV, intruder alarms, and access control creates a modern effective system that provides complete site control from one centralized management platform.
Gallagher solutions help ensure operational continuity for facility owners, while protecting the site's assets from theft and avoiding significant costs associated with damaged or lost assets.