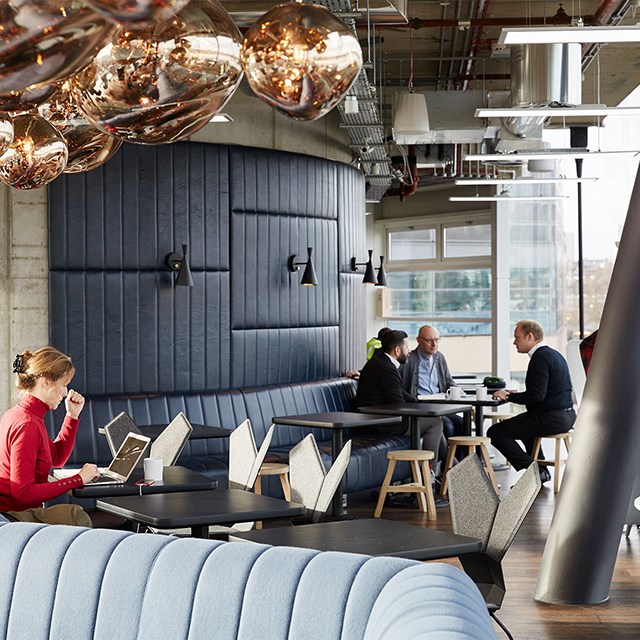 The challenge
Many companies who hire space are high tech, therefore they expect the facilities they work in to include the latest technology. The challenge LABS faced when developing a co-working environment was to offer a safe and secure working environment that is easy to use by both the clients and staff, and uses the latest technology features and provides flexibility and future proofing.


The Gallagher solution
The Gallagher solution was specified for the project because of the central hub it provides as well as its ability to integrate with a number of products, such as visitor management software (VMS) and CCTV.


The Gallagher Channel Partner was able to offer a tailored security package that ensured LABS premises are safely monitored, guaranteeing smooth day-to-day operation.


The business value
Community Manager at Camden, Fran, is able to use Gallagher Command Centre for a number of tasks such as monitoring who enters the building including visitors, checking which meeting rooms are reserved, what hospitality is required etc.


Leases can be short, medium or long term and range from the occupation of offices to desks. This means there are lots of leases starting and ending at different times making it difficult to keep track. By integrating with Command Centre access can be instantly revoked should a lease lapse, saving Community Managers time by not having to manually deny access.


Fast facts
Industry: Co-working / Shared Space
Challenge: To provide a safe and secure working environment for staff and their sophisticated, often technology-oriented clientele.
The access system must provide flexible integration with other systems, and an elegant user experience
Number of doors: LABS Triangle: 170 / LABS Atrium: 90
Technology: Gallagher C6000 Controllers, Gallagher Command Centre with BluePoint Real-Time Access Management integration
Our team on the ground
Need a hand? Let us put you in contact with one of our local business development managers.
Stay up to date with Gallagher
Get the latest Gallagher news, updates, and event information delivered straight to your inbox.