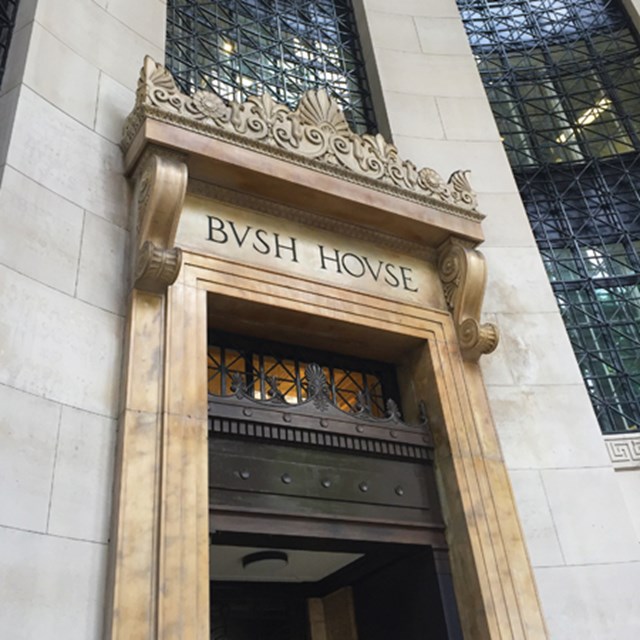 The challenge
King's College London (KCL) was using a variety of access control products to manage security across multiple campuses. Its key requirement was a standardized access control system that could operate college-wide and be scaled to include new builds.


Because KCL is based in the heart of London, the threat of terrorism is also a concern, especially in more recent times where attacks have taken place extremely close to college buildings.


With thousands of students and employees to protect, the need to adopt the latest security features is essential in order for the college to keep all areas secure, in particular student accommodation, high security labs and research facilities.


The Gallagher solution
With Gallagher technology already successfully deployed in isolation at two campuses - Guy's and Strand - it made sense to select Gallagher as the access control platform of choice for the entire college.


Gallagher's access control products were easily integrated with KCL's existing systems, including staff and student databases, and sources for cardholder information. This included the college's enterprise Identity Management system, called FIM, which provides daily updates on joiners, movers and leavers, to allow accurate decision-making by the security team. Additionally, Gallagher products were integrated to work alongside the college's student management system (SITS), providing rapid updates of new students so that individual ID cards can be issued once the registration process is complete.


KCL has also invested in new mobile technology, with Gallagher readers that can be accessed via a mobile phone using the Gallagher Mobile Connect app. This will allow students and staff to conveniently access designated areas, control lighting, visitor access, and more. While it is still early days for the college using this technology, the system is adaptable and provides the ability to add features that meet future requirements.


The business value
The overall benefits of the Gallagher security solution deployed at KCL have proved significant. Director of estates and facilities at King's College London Nick O'Donnell says the Gallagher solution "improves service to King's College's facility users, especially its students, and reduces the college's reputational risk by removing technical barriers to comprehensive security management."


Introducing a college-wide standardized system to streamline the differing security systems used by individual campuses has highlighted many additional advantages, including a considerable reduction in costs for training, special projects and operator skills.


Gallagher integrations allow extra security features to connect to Gallagher Command Centre, creating a central administration system that keeps things simple to manage. Integrating with Aperio, for example, ensures doors are locked when people leave the room – providing peace of mind that rooms won't be accidentally left open over night or during the weekend.


Gallagher's proven technology has boosted King's College's confidence in its electronic system. When there are alerts, the university's security services can consult a single system and react quickly. Card holders are also now registered on one system, allowing tighter management of passes. Overall, the college reports fewer system failures, with better decision-making between its numerous estates and libraries, while multi-site students, staff and visitors have experienced easier card management.


Fast facts
Industry: Education
Business type: University
Number of cardholders: 109,000
Site size: 411,004m²
Number of doors: 2,438


Technology used:
Our team on the ground
Need a hand? Let us put you in contact with one of our local business development managers.
Stay up to date with Gallagher
Get the latest Gallagher news, updates, and event information delivered straight to your inbox.