IAA - Insurance Auto Auctions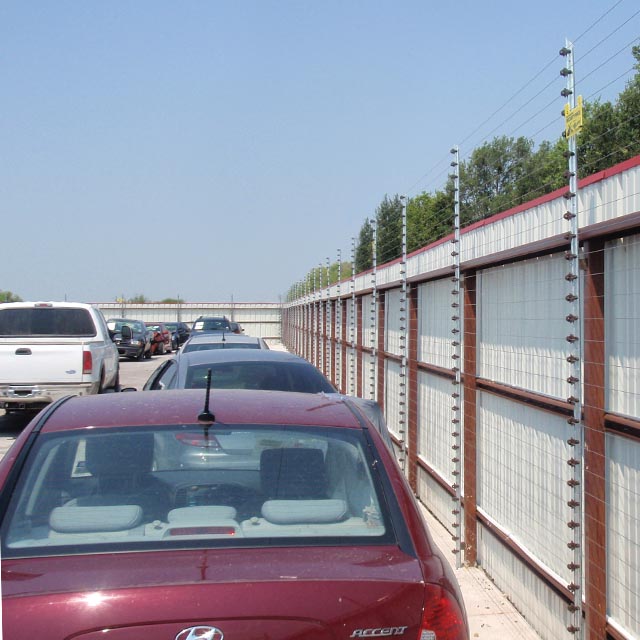 The challenge
Insurance Auto Auctions (IAA), is one of North America's leading salvage auto auctions companies. Holding a variety of automobiles from cars, trucks, SUVs, and motorcycles on site, the highest property protection measures must be taken. When IAA felt it needed a more robust security system along with unsurpassed service to protect its business, they chose Gallagher's perimeter security solution.


The Gallagher solution
Covering auction site sizes up to and over 70 facility acres, Gallagher's networked perimeter fencing is in use and continually being rolled out into new IAA sites across various geographical regions. With Gallagher Command Centre v7.10 and Trophy FT Fence Controllers, IAA monitors and controls perimeter security by sending a regulated energized pulse around the high voltage fence zones and sections of the perimeter fence. IAA has the ability to configure, control and monitor between 3-12 fence zones at one time, giving a thorough overlay of the entire yard, zone by zone, region by region.


The business value
IAA staff believe that the threat of theft, vandalism and damage has been significantly reduced thanks to the deterrence and detection features of Gallagher's networked perimeter security. The integration features of Gallagher Command Centre have enabled IAA to streamline and improve all operations. Remote monitoring allows the central control room to see when and where fences go offline, and to monitor which sites have their pulse fences turned on - features which have significantly boosted their security measures. IAA's long-term partnership with Gallagher has enhanced the security of its facilities while at the same time reducing its security costs.


Fast facts
Business type:
Salvage Auto Auctions
Industry:
Automotive
Size of site:
160 locations in US and more than twelve in Canada with auction site sizes ranging from 70+ facility acres to 15-20 facility acres.
Gallagher technology used
Our team on the ground
Need a hand? Let us put you in contact with one of our local business development managers.
Stay up to date with Gallagher
Get the latest Gallagher news, updates, and event information delivered straight to your inbox.