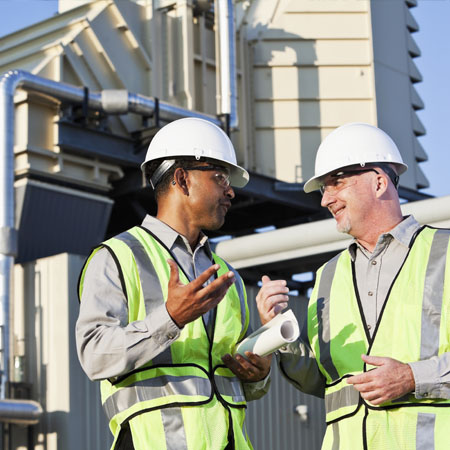 The challenge
Contact Energy owns and operates 11 power stations, produces 80-85% of their electricity from renewable hydro and geothermal stations, and has natural gas and diesel fired power stations to help keep the lights on when the hydro and wind plants can't operate.


Safety is a top priority at Contact. They strive for zero harm and place the wellbeing of their employees, contractors, customers, the public, and the communities in which they operate, front of mind in everything they do. They needed a security system that enabled them to keep track of who is on site and ensure that people have authorization to be there.


The Gallagher solution
Contact Energy has used the Gallagher Access Control system for over 18 years. Originally, two of their generation sites had the system installed, which has extended to all nine power stations, two corporate offices, and two call centers.


The range of safety features their Gallagher solution offers them is key. The visitor management system allows them to know who is on site and the ability to link competencies and qualifications to site access ensures that access to specific areas is granted only to employees qualified to enter that area.
Contact has integrated their cameras with Gallagher Command Centre, which came in handy recently when someone jumped a fence at one of their sites. The camera was able to show exactly where the breach was occurring. When badges their access card at the gate, the cameras display on a screen running Command Centre, enabling security personnel to see who's entering.


The business value
The biggest improvement is how quickly Contact are able to respond to an emergency evacuation. "It could take 20 minutes or more to locate everyone using a physical tag board," says Lee Paterson, Contact Energy's Technical Lead. "But with Gallagher's visitor management capability, we can account for every person on site within a few minutes and make sure everyone gets out safely."


"We're really happy with the service and support we receive from Gallagher. It's exceptional. They're committed to delivering best in class solutions, and keeping their customers up-to-date. It's a great relationship where we're working together to minimize risk and getting our people home safely," says Lee.
Our team on the ground
Need a hand? Let us put you in contact with one of our local business development managers.
Stay up to date with Gallagher
Get the latest Gallagher news, updates, and event information delivered straight to your inbox.