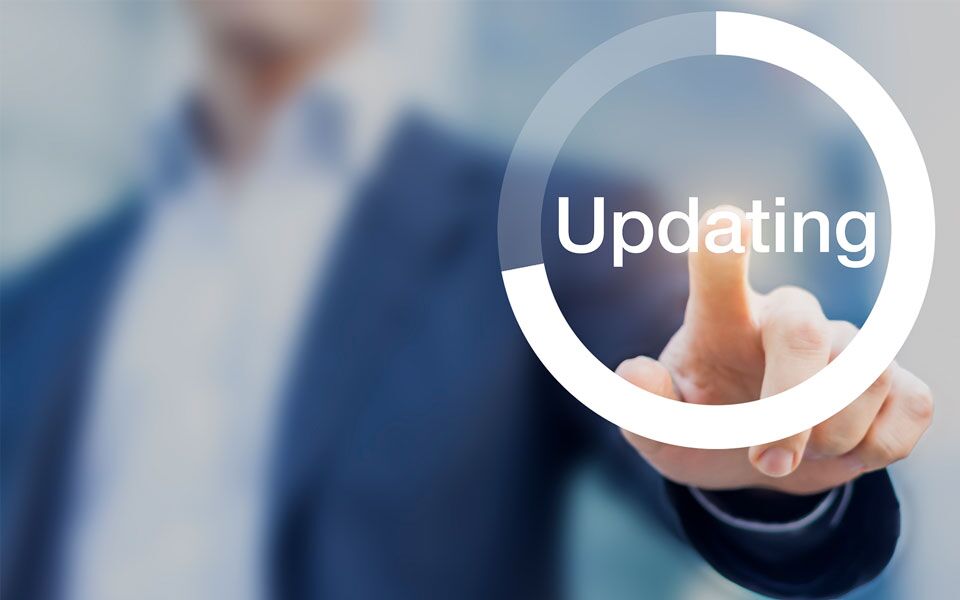 After each incident of a ransomware attack or security breach is reported, you probably hear many people saying: "If only they updated their software in time, maybe these attacks could have been deterred and avoided".
But how many of us actually apply updates in a timely manner? It's true that software updates can come at the most inconvenient time and it may take a while to take effect. Many people choose to click "ignore" or "remind me later" so they can carry on with business as usual. However, repeatedly delaying software updates can lead to more serious issues further down the line and leave you vulnerable to cyber threats.
Many security specialists, including Gallagher, keep focusing on raising awareness on this timely topic by urging end-users and organizations to update their software as soon as they are available.
A software update, also known as a 'patch', is a piece of software released by vendors, mainly to address security vulnerabilities in their existing devices. Software updates occasionally also contain bug fixes and feature enhancements.
Guard against security vulnerabilities
From a security standpoint, software updates have specific and important implications. When an update includes a fix for security vulnerabilities, devices running out-of-date versions of the software are particularly vulnerable. This allows cybercriminals to know what vulnerabilities exist on a given system and consequently, puts devices running this outdated software version more at risk.
Reduce cyber risk
Software updates may be the single best way to protect businesses from cyberattacks — a threat that's increasingly rampant with no signs of slowing down. It is a proactive security measure that reduce the risks for companies to be exposed to cyber-attacks in which cybercriminals target their sensitive data.
At Gallagher, our solutions are designed from inception to be as cyber-secure as possible. We continuously evolve our solutions to meet the changing threat at a software and physical level, building in robust cyber security at every stage.
Gallagher carries out internal and external penetration testing during development to identify vulnerabilities before updates or new solutions are released. You just need to implement the regular software and hardware updates available across all devices to stay current with cyber threats and effectively manage obsolescence.
Gallagher has an ongoing program to update our hardware devices. Each generational update is an opportunity for Gallagher to bake in more cyber security robustness right down to the hardware level. With the global component shortages, Gallagher has also aggressively engineered component resilience into our devices that has allowed us to maintain product supply throughout these challenging times.
Receive care
With Gallagher Care Plan, you receive regular software updates, so you can ensure your security system is always in sync with the latest technology. For example, by updating to a newer version of Command Centre, you receive richer value and protection with added enhancements, features, integrations, and cybersecurity improvements.
Track the state of the security system over time
If you are a repeat offender of delaying or skipping software updates, fret not. Gallagher offers a Security Health Check (SHC) tool that helps you identify and further understand the vulnerabilities that could reside within your Gallagher security system. Based on the results, a simple and easy to understand summary report is generated that assesses the severity of threats and recommends specific actions to take to mitigate risk. The SHC report prioritizes issues and recommendations to help you plan upgrades effectively and supports funding approval.