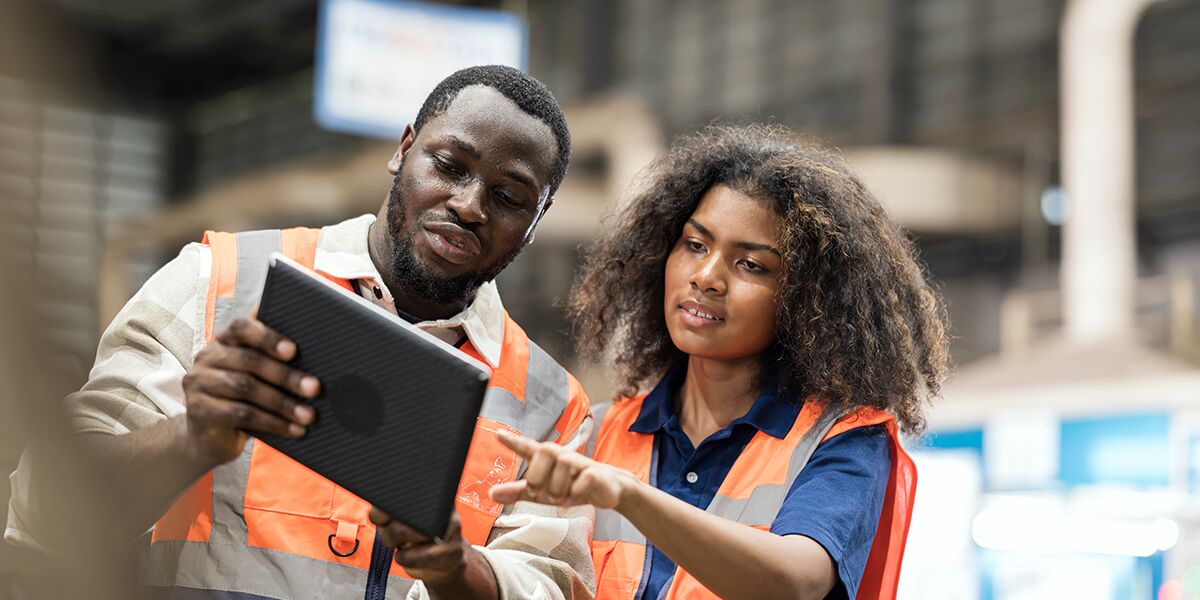 As technology advances, transportation, manufacturing, and distribution industries increasingly rely on digital systems to streamline processes and boost operational efficiency. While this brings numerous benefits, it also opens doors to potential cyber threats.
Unfortunately, many businesses overlook the importance of cybersecurity, believing that it only applies to tech-focused companies or big corporations.
Cyberattacks are increasing in frequency and pose a severe threat to every organization, with critical sites particularly vulnerable. Therefore, investing in cybersecurity is one of the most vital steps to safeguarding your people and assets.
Protecting people and infrastructure is a top priority, and understanding cybersecurity is more critical than ever before in these sectors.
This article discusses why cybersecurity is essential for transportation, manufacturing, and distribution industries. It also covers the specific cyber challenges they face and strategies to protect their operations.
Understanding the cybersecurity landscape
Recent events such as the Covid 19 pandemic have significantly increased the frequency and complexity of cyber threats.
To address the increasing danger, the White House heightened its focus on cybersecurity issuing an executive order in May 2021 to strengthen critical information systems and networks against cyberthreats.
Transportation was included in the 16 infrastructure sectors designated in the order. However, many transit agencies across the United States are still not adequately prepared for this type of threat.
According to a 2020 survey of transit agency leaders conducted by the Mineta Transportation Institute, only 60% had a cybersecurity response plan, and 36% lacked a cyber disaster recovery plan. This is concerning, especially considering that transportation organizations experienced a 186% surge in weekly ransomware attacks between June 2020 and June 2021. Manufacturing firms have also become a prime target, with cyber criminals focusing more on ransomware and extortion attempts on manufacturing than any other industry in 2022.
Recent attacks on major entities like FedEx and American Airlines demonstrate that no one is immune to cyberattacks, not even the largest corporations.
Top cyber threats for transportation, manufacturing, and distribution companies
The manufacturing, distribution, and transportation industries face a multitude of cyber threats that can have severe consequences for their operations. These threats range from viruses and malware to phishing scams and identity theft.
Cybercriminals are constantly evolving their tactics. As the landscape changes, organizations in these sectors need robust and multifaceted protection from cybercriminals and their tools and techniques.
Some of the most common cybersecurity threats in the transportation, manufacturing, and distribution industries include:
Business email compromise
Data breaches
Hacking
Malware
Ransomware
Systems and network attacks
Supply chain attacks
Insider threats
One of the most common threats in these industries is the theft of sensitive data, financial records, and intellectual property.
Another significant threat is ransomware attacks, where malicious actors encrypt business data and demand a ransom in exchange for release. These attacks can bring operations to a halt, causing severe disruption and financial loss.
Additionally, the connected nature of these industries makes them vulnerable to supply chain attacks, where cybercriminals target a weaker link in the supply chain to gain access to more significant targets.
Safeguarding against these threats is crucial to protect both organizational and customer interests.
The impact of cyberattacks on transportation, manufacturing, and distribution
Cyberattacks can devastate the manufacturing, distribution, and transportation industries. Beyond the financial implications, these attacks can disrupt operations, leading to delays, production downtime, and compromised quality control. In the distribution and transportation sectors, attacks on logistics systems can cause delivery delays and impact customer satisfaction.
Moreover, cyberattacks can damage reputation, eroding customers, partners, and stakeholders' trust in the organization. This loss of confidence can have far-reaching consequences, including decreased customer loyalty, difficulty attracting new business, and potential legal consequences.
Organizations in these industries must recognize the potential impact of cyberattacks and take proactive steps to mitigate the risks.
Cybersecurity in manufacturing
Any disruption to production lines through a potential attack can cost a business millions of dollars. Other risks of a cyber breach include loss of intellectual property and damage to reputation.
For many manufacturing businesses, a lack of cybersecurity controls is a significant obstacle to embracing smart manufacturing initiatives.
Investing in the right technology with cybersecurity baked in is essential for manufacturers looking to protect against cyber threats and adopt smart factory initiatives.
Cybersecurity in distribution
Staff safety, operational continuity, and uninterrupted movement are critical to ensuring day-to-day success for businesses operating in the distribution industry.
Disruption to the constant flow of high value goods between suppliers, carriers, and customers can significantly impact supply chain activities and interrupt operations.
To prevent cyberattacks in distribution, companies should invest in tools and measures to secure their data and invest in communication technology with appropriate levels of cybersecurity.
Cybersecurity in transportation
A cyberattack on the transportation sector can disrupt or shut down entire systems or services responsible for moving people and goods.
These attacks can cause accidents, loss of goods, and halt the movement of people throughout the world.
Developing a comprehensive cybersecurity plan is one of the best steps logistics and transportation companies can take to protect their supply chains and networks.
How to implement cybersecurity measures in transportation, manufacturing, and distribution companies
Investing in cybersecurity measures may seem daunting for manufacturing, transportation, and distribution businesses. However, the consequences of cyberattacks can be devastating if left unattended.
Organizations must implement robust cybersecurity measures to protect people and infrastructure in the manufacturing, distribution, and transportation industries. These measures include but are not limited to:
Practicing good cyber hygiene
Investing in physical security
Choosing technology with a secure by design philosophy
Getting your people involved with regular cybersecurity training
Practicing good cyber hygiene
According to CISA, getting the cyber hygiene basics right can drastically improve online safety for individuals and businesses of all sizes. This includes using strong passwords, updating your software, thinking before clicking suspicious links, and turning on multi-factor authentication.
Physical security is just as important as cybersecurity
Effective protection against cyber risks requires more than cybersecurity alone. Physically securing assets and data is just as important as combating cyber risks. Physical theft and loss of information assets, such as paper documents and laptops, is a very real data breach. Investing in cybersecurity alone leaves organizations vulnerable, with anyone able to enter their site and uplift property containing company data.
Physical security solutions, such as perimeter fencing and access control, are crucial in safeguarding an organization's data by preventing unauthorized individuals from accessing the site.
Access controlled doors secure important work areas and maintain a record of who enters or exits these areas. To ensure that only authorized personnel can enter critical infrastructure sites, adding two-factor authentication is a must. Biometrics are the most advanced way to verify identity and should be integrated into the access control system.
It is also important to integrate the access control system with a video management system to provide a complete view of the site.
Choosing technology with a secure by design philosophy
As the transportation, manufacturing, and distribution industries embrace smart factories and supply chains, choosing technology with a secure by design philosophy becomes critically important.
Secure by design products are those where the customers' security is a core business requirement, not just a technical feature. To minimize the number of potential security vulnerabilities before a product is released, it is crucial to incorporate secure by design principles during the design phase of the product's development lifecycle. By doing so, cybersecurity is integrated into every stage of the development process, ensuring that the product is protected against cyberattacks.
With the increasing threat of cyberattacks and data breaches, it is essential to choose a cyber responsible technology vendor.
Conducting regular cybersecurity training
From a cyber risk point of view, once your technology is locked down, people become the easiest way in.
The protection of your company against cyberattacks requires a whole of business approach. Make policies and training part of your cybersecurity planning to ensure that best practices are widely available and implemented as part of the company culture.
Everyone should have the tools and basic knowledge to help ensure the security of your system. This can be as simple as regularly informing people about current threats, ensuring that password best practices are embedded in your business, or understanding why it's important not to disclose contact information to unknown callers.
Compliance and regulatory considerations
Manufacturing, distribution, and transportation industries are subject to various compliance and regulatory requirements concerning cybersecurity. Beyond industry-specific regulations, such as OSHA and CSA compliances, these organizations also need to adhere to cybersecurity standards including, the National Institute of Standards and Technology (NIST) guidelines, the General Data Protection Regulation (GDPR), and the information security management systems standard, ISO270001.
Compliance with these regulations helps protect organizations from potential fines and legal consequences and demonstrates a commitment to cybersecurity best practices. Regular audits and assessments can help organizations identify gaps in compliance and take appropriate actions to address them.
How Gallagher can help keep you cybersecure
As companies navigate the delicate balance between embracing new technologies and upholding robust cybersecurity, Gallagher's solutions provide a vital layer of protection against data breaches and cyberattacks. This is particularly critical in sectors like transportation, manufacturing, and distribution, where Industry 4.0 and smart factories are driving automation and digitalization.
Gallagher's integrated security technology takes a proactive stance against cybersecurity threats, ensuring the safeguarding of sensitive data and privacy. By implementing stringent security measures and maintaining thorough audit trails, organizations can remain compliant with data protection regulations. This multifaceted approach empowers businesses in the transportation, manufacturing, and distribution sectors to not only defend against cyber threats, but also to maintain customers' and stakeholders' trust and confidence.
Manufacturing, distribution, and transportation make up the backbone of the global economy. Ensuring their cybersecurity is paramount to guarantee a consistent and reliable delivery of goods and services.
The risk of cyberattacks has far-reaching effects on businesses and the global market, making it a vital factor to consider that must remain a priority to defend against.
Organizations operating in these sectors must invest in cybersecurity measures that will provide comprehensive layers of protection to their systems and data assets, and they must have a thorough understanding of the risks they face and build systems to counter them.
Don't fall victim to cybersecurity threats
From factory to final delivery, our solutions go beyond security to enhance your cybersecurity on site. Connect with our team to secure your solutions.