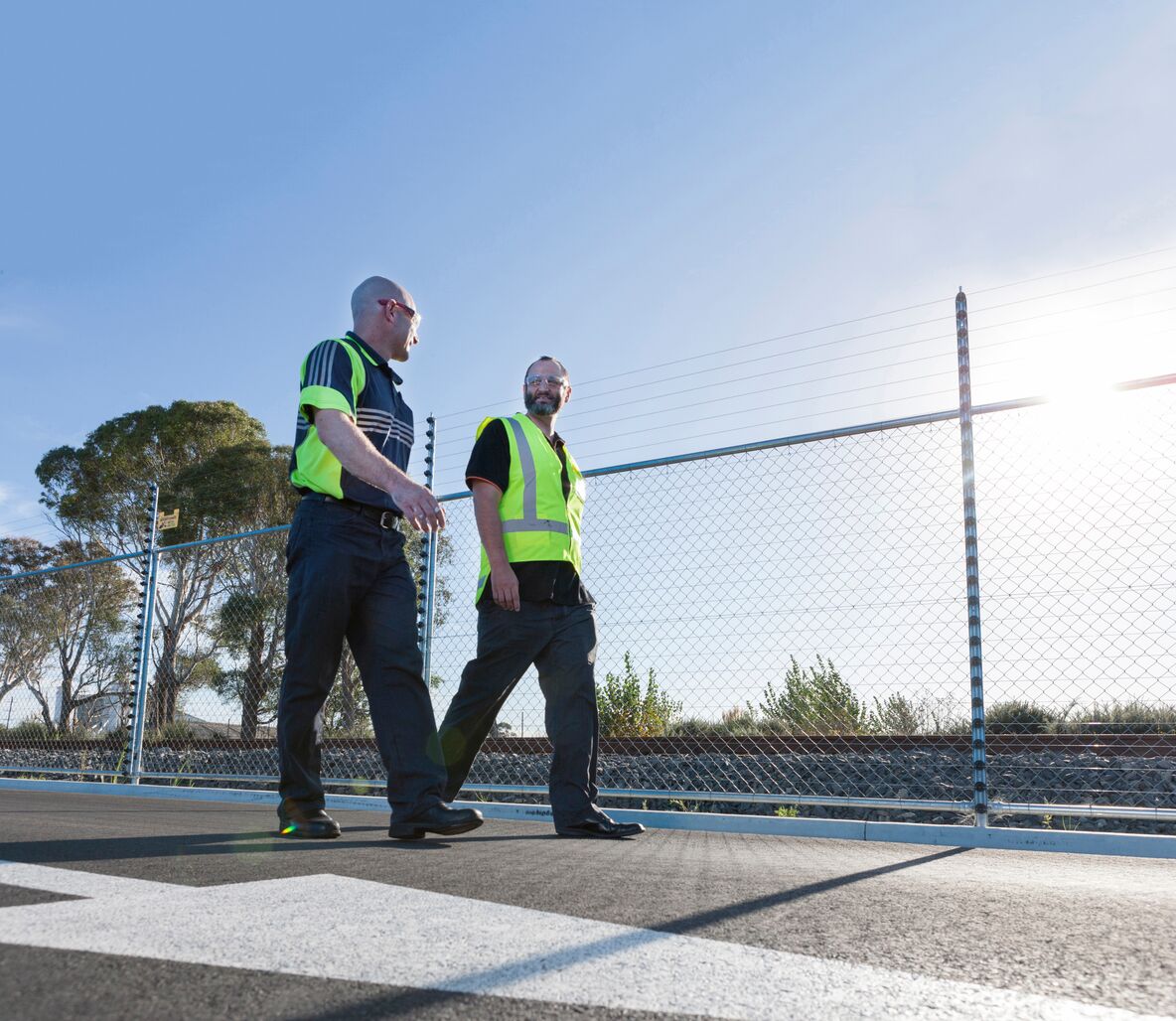 When it comes to security, protecting your entire site, from the fence line to the core, is of utmost importance. A robust solution that ensures security across all levels and areas is essential to safeguard against potential threats.
The foundation of any effective security system is based on three principles: deter, detect, delay. The first step is to deter potential intruders so they may choose not to proceed. If they attempt to breach the perimeter, quick detection is crucial to initiate a security response. Finally, delay their progress as much as possible to allow intervention before significant damage can occur.
Gallagher Security offers a range of solutions to ensure that your site is safe, secure, and compliant from the outer perimeter to the inner core.
Gallagher Command Centre
This powerful software at the heart of the Gallagher solution provides enterprise-grade Command and Control to manage your site and personnel. From cardholder management to critical incident response, Command Centre serves as a vital tool to configure, manage, and report on all aspects of your security solution. It seamlessly integrates with various third-party systems and hardware, including CCTV, IP intercoms, electronic key safes, Building Management Systems (BMS), HVAC, and elevator systems. With Command Centre, you can centralize the management of these systems to enhance the integrity of your site and the safety of your people.


Gallagher Perimeter Solutions
Perimeter security is the first line of defense for any organization. Gallagher offers a monitored pulse fence system that deters and detects potential intruders. The energized pulse sent around the perimeter fence line effectively discourages breaching attempts. The networked perimeter solution utilizes sensors to continuously measure and report on wire tension and monitor fence structure vibrations or movements. When a fence sensor is triggered, an alarm activates for that zone, allowing security personnel to focus their attention where it's most needed.


Gallagher Access Control
The next layer of security may include an access control solution to ensure that only authorized individuals can enter sensitive work environments holding critical information or assets. Gallagher's access control and intruder alarms solutions provide additional layers of protection, managed through the Command Centre. These solutions offer robust, high assurance certificate-based credential authentication, providing curb-to-core capabilities.


Gallagher Class 5
For sites requiring the highest level of protection, such as prisons, financial institutions, government entities, and data centers, the Gallagher Class 5 solution is ideal. It mitigates the risk of vulnerable analogue connections for alarm sensors and complies with AS/NZS 2201 Class 5 intruder alarm standards. The Class 5 Intruder Alarm System technology meets the high-security specifications of sites with equivalent standards (e.g., EN50131 grade 4) or any locations that demand protection at a high level.


Gallagher Type 1A
Taking the security of Australian Government sites to new heights. Gallagher's Type 1A solution is meticulously engineered, meeting the rigorous Type 1A 2008 alarms standard, and promises unmatched protection and full compliance. Endorsed by the Security Construction and Equipment Committee (SCEC), Gallagher's Type 1A solution leaves no room for compromise. It seamlessly manages alarms, monitors sensors, and ensures the integrity of the system, standing as a symbol of trust and reliability. Clients can be assured that with Gallagher's Type 1A solution, their government sites are fortified with top-of-the-line security technology, offering the peace of mind they rightfully deserve.
If you would like to discuss security for your site, contact your local representative for trusted advice.