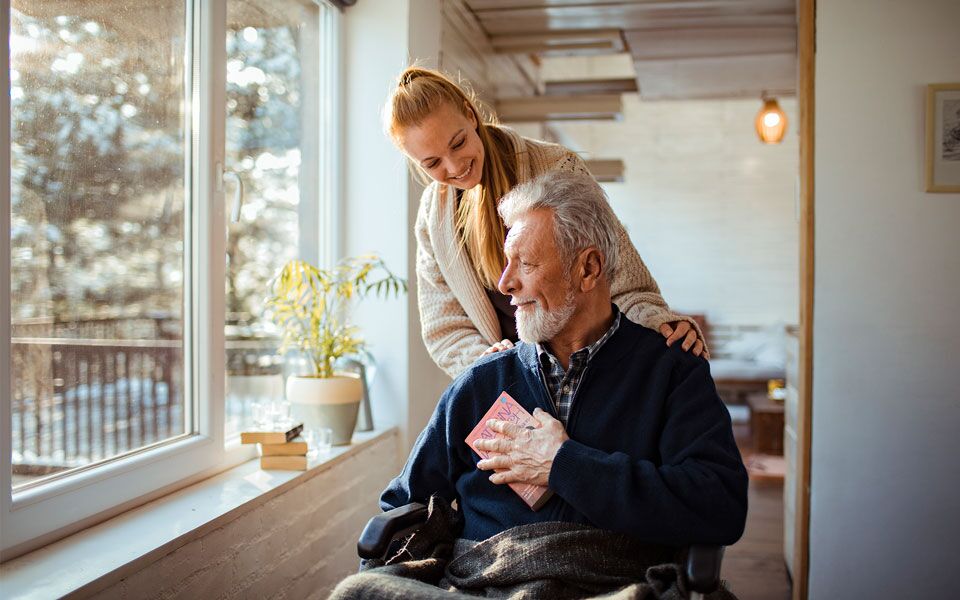 Creating a safe and secure environment for staff, residents, and visitors is at the core of what aged care providers do. Caring for residents requires safety and security, balanced with independence and quality of life, and technology delivers many solutions in this space. Aged care providers face a unique set of security challenges. An effective access control solution gives you peace of mind that your facility is efficiently managed and helps you create a safe and secure environment for people to work, live, and visit. With the push for greater safety and security in aged care facilities, it is clear that access control systems are here to stay. Read on to discover the benefits of a Gallagher access control system in aged care settings.
What is access control in aged care facilities?
Access control is the process of ensuring that the right people have the right access to specified areas within a site. This can be achieved through various means such as key cards, fingerprint scanners, or mobile credentials. In the context of aged care, access control systems play a critical role in protecting residents. These systems help to protect residents and staff by preventing unauthorized individuals from gaining access to sensitive areas. In addition, access control systems can also be used to track the movement of people within a facility, providing valuable information in the event of an emergency. By carefully and easily controlling access to certain areas, aged care facilities can provide a safe and secure environment for all. Gallagher's industry-leading integrated security solution can meet the additional risks and challenges faced in care-environments, including on-site hospital wings, medical and drug supply rooms, and dementia units.
Benefits of using access control in aged care facilities
Access control systems are an increasingly common sight in aged care facilities, providing benefits far beyond just safety. They provide a much-needed sense of security for both residents and staff. The benefits of using access control in aged care facilities include:
secure site management
wireless electronic locks
visitor management
emergency management
contractor management
Secure site management
Access control systems help aged care facilities efficiently manage multiple access points to control risk. Examples of this include controlling access to restricted areas, implementing lockdown and evacuation procedures, and identifying, locating, and responding to any potential risks on site.
Wirelessly unlock the door to new possibilities
While most aged care facilities have wired access control for their main entry and exit points, many typically still rely on lock and key for residents' rooms. Introducing wireless electronic locks on residents' rooms would literally be unlocking a new world of possibilities. Wireless electronic locks are the most affordable way to extend access control throughout a site and significantly enhance security for the whole facility.
Like wired access-controlled doors, wireless door locks are opened with a 'credential', such as a plastic card, fob, wristband, or smartphone. Residents, staff, and regular visitors all have their own credential that is programmed to only open areas that person is allowed access to, based on their profile. Reassuring residents that they and their property are safe, as no unauthorized person can enter their room, and there will be a record of anyone who tries.
Additionally, the likelihood of losing a wristband or card in a wallet is low. However, if a credential is lost, it is simply deleted from the system, replaced, and a new card is issued – removing the cost and time associated with replacing traditional locks and keys, or the security risk of ex-employees taking keys with them.
Our technology partner, ASSA ABLOY, who manufactures Aperio® wireless locks, is helping to meet the needs of aged care providers with their 'Privacy Button'. Now, when a resident enters their room and closes the door, they can push a button to acknowledge they are inside. Then, if the resident does not leave the room within a configurable time period, an alarm will be raised. The 'Privacy Button' provides an added layer of protection for when residents have a fall, or similar incident, and cannot activate their help button. This is just one example of how aged care facilities can use access control to further ensure the safety of their residents and reassure family members that they will respond rapidly when incidents occur.
Visitor management
As cooler weather sets in, runny noses and coughs start to spread like wildfire. With winter ills and chills, and COVID-19 still a significant challenge, aged care facilities can turn to their access control security system to help mitigate the spread of illness.
To lower the risk of residents being exposed to viruses, many facilities are implementing rules that prevent friends and family from visiting as easily or as often as they did previously. Gallagher's integrated Visitor Management System helps facilities manage these restrictions with ease.
The system simplifies reception tasks and ensures the smooth processing of visitors upon arrival, for example, pre-registration checks can be carried out in advance to capture visitor details and confirm they have not been unwell in recent days.
Emergency management
With the potential for outbreaks of COVID-19 or other viruses to occur at any time, facilities must be able to communicate critical information and updates quickly. 'Broadcast Notifications', a standard feature in Gallagher Command Centre, helps facilities communicate simply and quickly with multiple people.
In emergency situations, preconfigured 'Broadcast Notifications' and recipient lists allow facilities to quickly send critical information via text message or email to multiple recipients in one simple step. If an outbreak does occur, facilities must take urgent action to stop the spread of the virus – one of the first actions is typically to lock down the site. Through the access control system, facilities can identify who is on site, and where, so they can send the right message to the right people. Visitors may be asked to leave, and residents asked to stay in their rooms. With the ability to pre-program 'Broadcast Notifications' for a range of situations, Gallagher's access control system supports facilities with locking down the site quickly and easily.
Manage contractors more efficiently
With constantly expanding facilities, and many rooms to maintain, aged care providers have tradespeople coming and going. Gallagher's integrated Contractor Management solution helps manage contractors on site and saves time and staffing at reception via a self-service touch-screen kiosk.
Our solution gives facilities the ability to ensure contractors are capable, compliant, and qualified to be on site before their access is granted, and if a temporary license expires (e.g., for site inductions), access will automatically be restricted upon expiry. Additionally, it supports facilities with efficient time and attendance reporting to help reconcile contractor time on site against what is invoiced, reducing costs, and saving money.
Facilities can also ensure contractors have viewed site hazard material prior to enabling access by asking contractors to visit a nominated area, e.g., reception, to view the site's hazard material before the contractor's credential is presented at a reader to allow site access for the day.
How to choose the right access control system for aged care facilities
When choosing an aged care facility, residents want to be assured about the safety measures in place. A facility that has implemented a robust and secure access control system is a good sign that the safety of residents is a priority.
When it comes to choosing an access control system for an aged care facility, there are a few factors that need to be considered. First and foremost, the system needs to be safe and secure, offering a high level of protection for both residents and staff. Additionally, it should be user-friendly and easy to operate for residents who many have impaired mobility. Finally, the system should be able to seamlessly integrate with other security systems within the facility, such as CCTV or intruder alarms. By taking these factors into account, you can be sure to choose an access control system that meets the specific needs of your aged care facility.
How Gallagher Security can help
At Gallagher, we know that creating a safe and secure environment for staff, residents, and visitors is at the core of what you do. Gallagher's industry leading security solution gives you peace of mind that your facility is efficiently managed; creating a safe and secure environment for people to work, live, and visit.
Gallagher has a range of security solutions that are proven in the aged care industry. If you want to discuss your security options, contact us to be connected with an expert in your region.