How did Gallagher circumvent global supply chain disruptions?
Tuesday, 14 March, 2023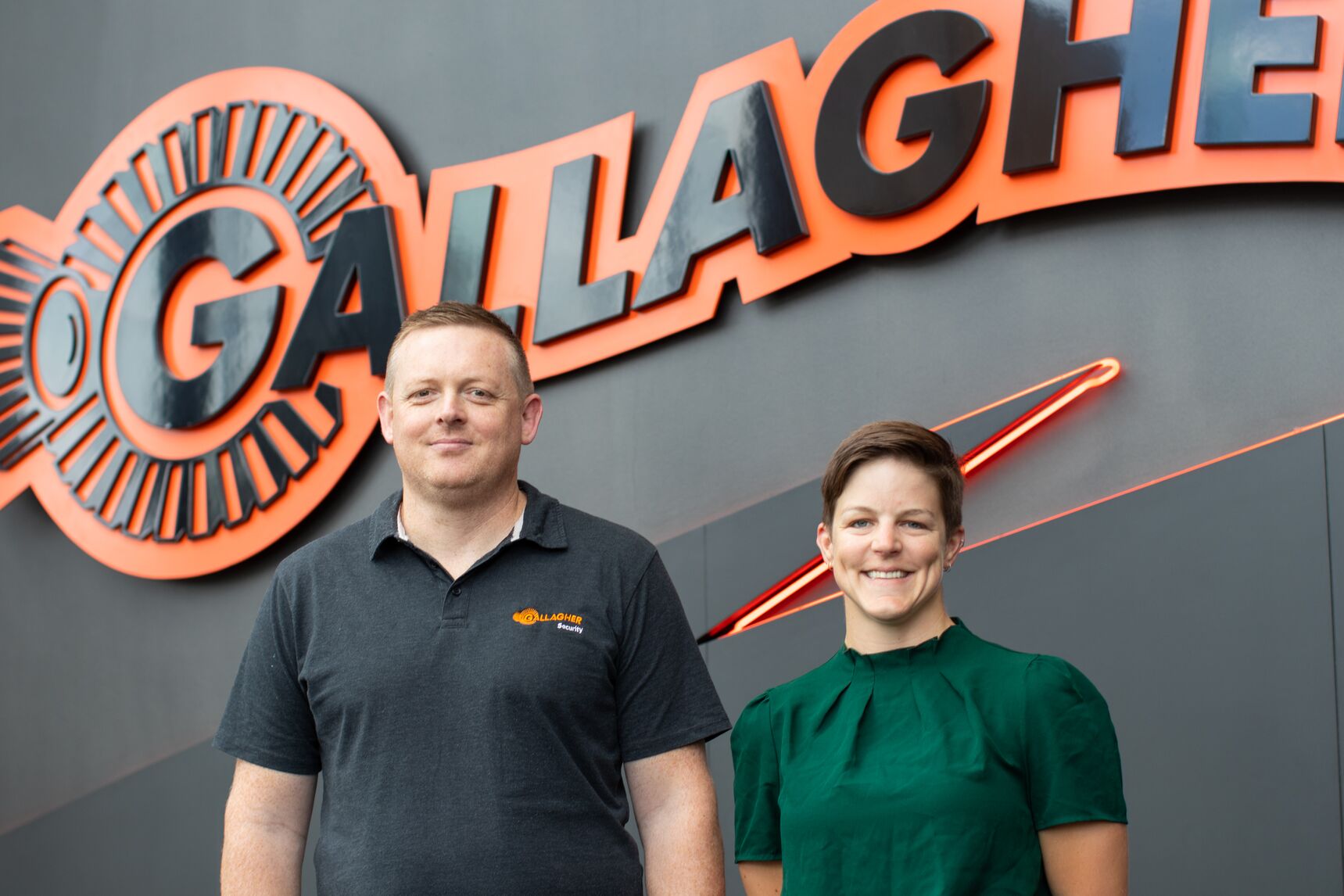 The answer lies in a vertically integrated manufacturing model and a responsive, creative team of engineers.


When global supply chain disruptions threatened Gallagher's security operations, the company faced a difficult problem: how to maintain a steady supply of security hardware and avoid putting the lives of people around the world at risk.
Due to a perfect storm of events in 2021, including the Covid-19 pandemic, droughts, factory fires, shipping complications, and increased demand, Gallagher had key pieces of hardware, such as microchips and electronic components, that increased in price exponentially.
"The only option to ensure continued supply was re-engineering our products to incorporate parts that we could access," reflects Toby Hutchings, Gallagher Security Devices Lead.
Enter Lead Engineer, Kirsten Chapman.
After several years with the Gallagher engineering team, Kirsten had just been promoted to lead the team when the 2021 supply chain crisis broke out. Faced with a massive challenge straight out the gate, Kirsten was tasked with steering her people through re-engineering products under intense time pressure. And her team wasn't just successful – the outcomes from the work Kirsten led have been felt throughout the security ecosystem, reaching people's businesses, jobs, and livelihoods around the world.
"A rapid and complex response was required to re-engineer several Gallagher security products using components that we either had trouble getting, or were unable to source at all," explains Hutchings. "The speed at which we reacted while maintaining the highest quality product is what has set us apart from our competitors."
And that rapid response was only possible due to Gallagher's vertically integrated production model, which gave the engineering team the capability to be responsive with a creative solution when it mattered most.
"Gallagher solutions have been designed, engineered, manufactured, and distributed from our head office site in Hamilton, New Zealand for 85 years," says Mark Junge, Global General Manager for Gallagher Security. "This offers us complete oversight of our manufacturing and distribution, ensuring we maintain quality, and enabling us to quickly and easily make changes, invest in raw materials, and implement strategies to ensure continued availability."
As global supply chain disruptions continue affecting security commodities into 2023, lingering problems – like production models lacking agility – have revealed themselves to be longer-term threats to security manufacturers everywhere. "We are still hearing some concerning stories around excessive lead times," says Richard Huison, Gallagher's Regional Manager for the UK and Europe. "Some exceeding 60 weeks."
But Gallagher has continued to meet the challenge head on through an in-house production model that enables highly skilled teams to adapt on the fly and enables 95% of global purchase orders to ship next day.
It's hard to predict how supply chains will behave through 2023, especially as international conflicts and security needs escalate. But Gallagher's commitment to a vertical integration model "has provided certainty of security for our end customers and financial security for our Channel Partners during very uncertain times," notes Junge, and ensures that what matters most across the globe remains well protected.
Learn more about how a vertically integrated production model enables Gallagher to deliver when others can't.
Stay up to date with Gallagher
Get the latest Gallagher news, updates, and event information delivered straight to your inbox.