Gallagher launches cloud-based security solution for small and medium businesses in Australia
Wednesday, 11 August, 2021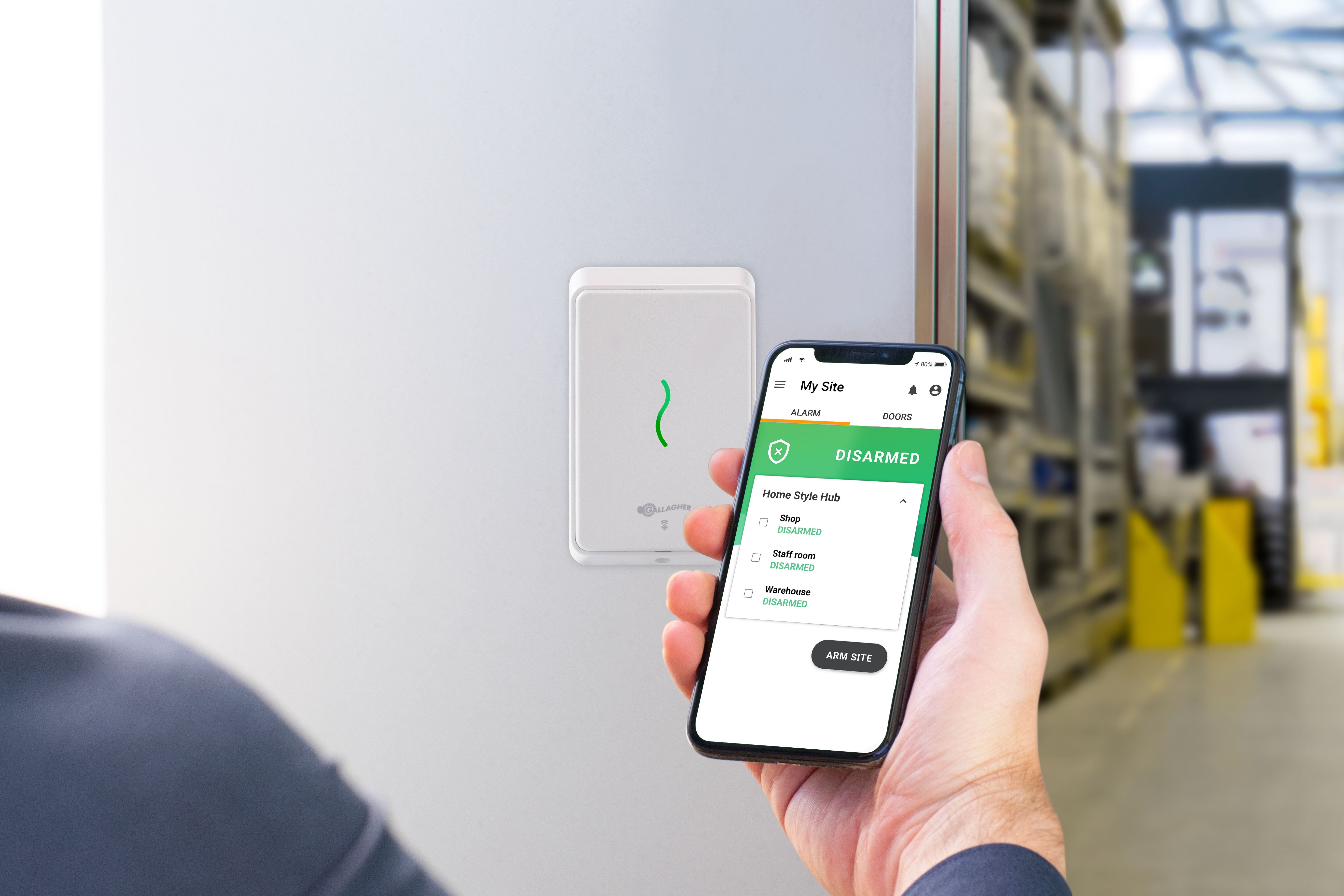 Renowned global security leader, Gallagher, have launched their dedicated small to medium business security solution in Australia - Gallagher security for SMB.
Designed to simplify the security operations of small to medium businesses, Gallagher security for SMB is a cloud-based security platform that provides business owners with the freedom to manage their security from anywhere, with an easy-to-use mobile app. Its intelligent functionality enables users to arm and disarm alarms, lock and unlock doors, and manage incidents across multiple sites, all from their smartphone. Customers can either choose to self-monitor their site or opt for third-party monitoring.
Karl Harris, Sales Manager for South Australia at Gallagher, says, "Through its cloud-based approach, Gallagher security for SMB answers the needs of Australian small to medium business owners looking for a simplified, yet high-quality security solution.
"It offers customers the highest level of protection and performance with the added benefits of cloud hosting," says Harris.
As a cloud-based security platform, Gallagher security for SMB requires no on-site server, and is automatically kept up to date with the latest security updates and functionality. For businesses managing regular staff changes or temporary contractor access, unlimited user credentials are stored in the cloud and updates take effect immediately, so if a user is deleted their security access is revoked. Unlike if they still knew a valid PIN code to a keypad.
Furthermore, all data is stored safely, providing peace of mind that business information is always protected.
Gallagher's General Manager for APAC & IMEA, Craig Schutte, says, "We have applied our extensive knowledge and the award-winning technology that Gallagher is so well-known for, to create a solution specifically for small and medium businesses.
"Gallagher security for SMB gives business owners greater control in managing their security operations and provides reassurance that the business they've worked hard to build is protected by a reputable manufacturer who secure some of the world's most critical assets and locations," says Schutte.
Gallagher security for SMB is currently available in Australia and New Zealand and is expected to launch in North America later this year.
Stay up to date with Gallagher
Get the latest Gallagher news, updates, and event information delivered straight to your inbox.