Gallagher's cloud-based security solution for small and medium businesses arrives in the US
Thursday, 20 January, 2022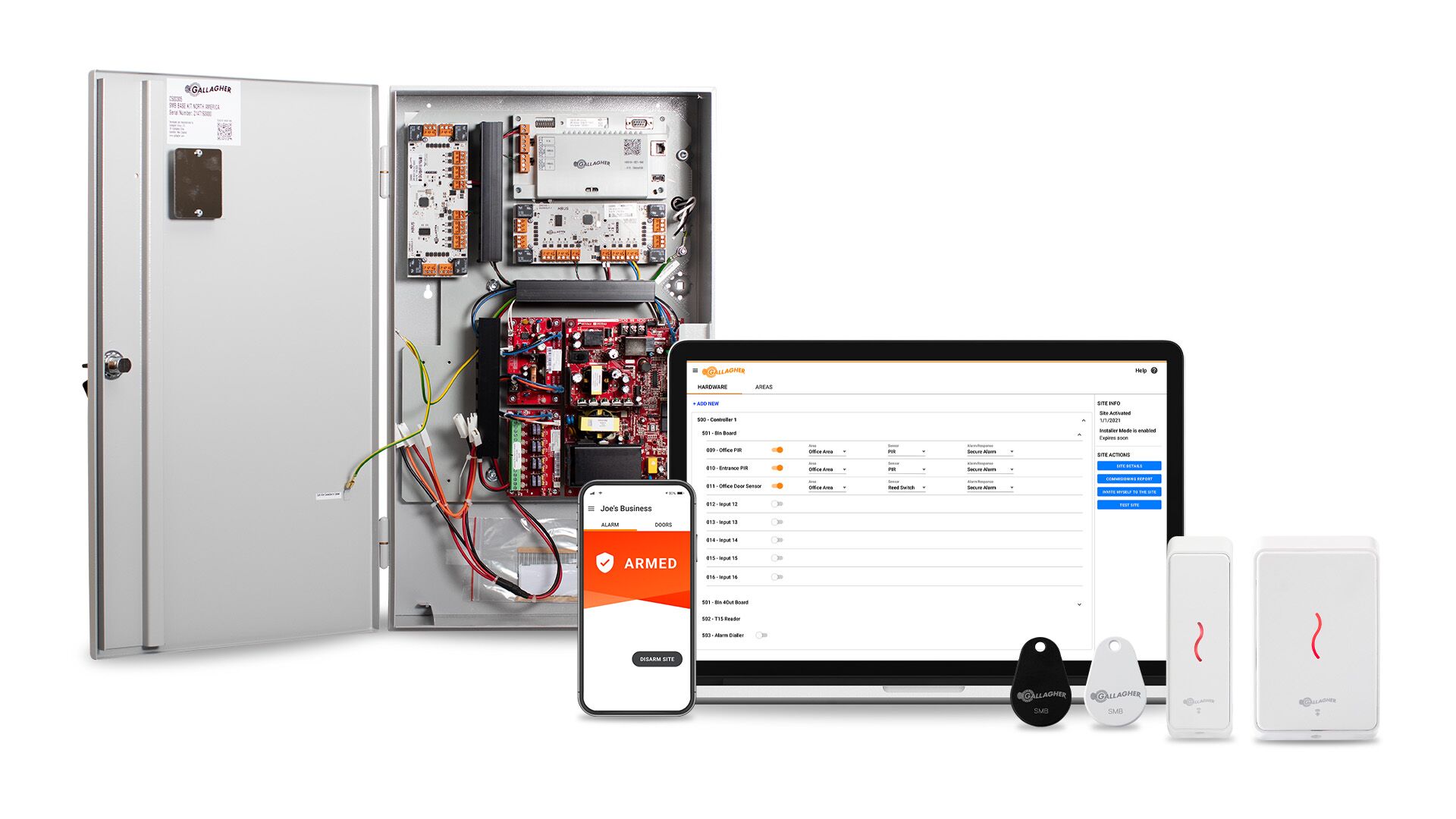 Leading provider of integrated security and site management solutions, Gallagher, have today launched their cloud-based solution for small and medium businesses in the United States - Gallagher security for SMB.
Designed to simplify security operations, Gallagher security for SMB provides business owners with the freedom to manage their security from anywhere, with an easy-to-use mobile app. Its intelligent functionality enables users to arm and disarm alarms, lock and unlock doors, and manage incidents across multiple sites, all from their smartphone.
"It's no secret that we've seen a growing adoption of cloud technology in recent years, and for small and medium businesses, a cloud-based approach to their security can offer wide-ranging benefits," explains Steve Bell, Chief Technology Officer for Gallagher.
"Gallagher security for SMB gives customers the highest level of protection and performance with the added convenience and flexibility of cloud hosting. Beyond that, we've also made life easy for the integrator, with quick and easy installation, automatic software updates, and remote configuration via an integrator web app – all of which was really important to us when designing the Gallagher SMB solution."
To suit the varying needs of different sites and users, customers using Gallagher SMB can choose to self-monitor their site or opt for third-party monitoring.
As a mobile-first solution, Gallagher security for SMB removes the complexity and expense of managing business keys or pin codes. Instead, access to a site can be granted by presenting the SMB app at a reader. The app makes it simple for business owners to add, edit, and remove an unlimited number of users, and manage exactly which parts of the building they can control.
Businesses needing to satisfy varying access requirements also have the choice of using SMB Key Tags as an alternative physical access credential.
Gallagher's Vice President for the Americas, Scott Elliott, says: "We have applied our award-winning technology and renowned expertise to create a simplified solution that meets the specific needs of small and medium businesses.
"Not only does Gallagher security for SMB give business owners greater control in managing their security operations, it also gives them the added assurance that their business is protected by a leading government-approved manufacturer," says Elliott.

For more information about Gallagher's security for SMB solution, visit: https://security.gallagher.com/Solutions/SMB