Demystifying Class 5 intruder alarm systems
Monday, 02 November, 2020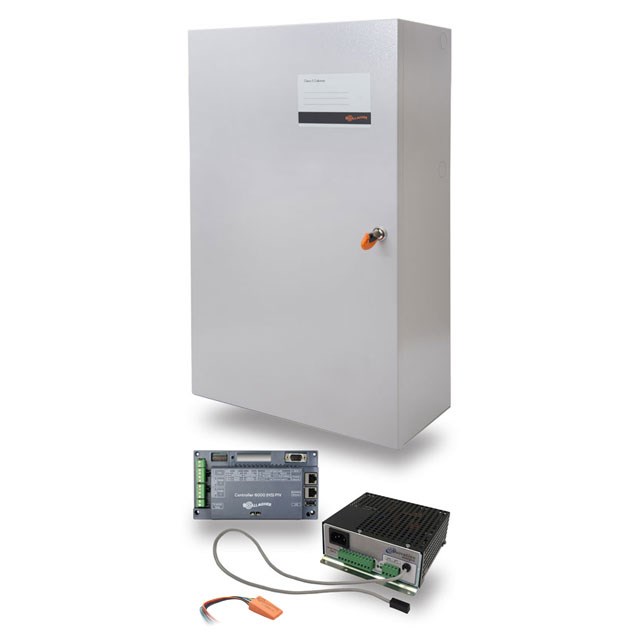 When it comes to Class 5 intruder alarm systems, Phil Marr, National High Security Manager for Gallagher in Australia, believes there is a lack of clarity in the market surrounding implementation of the solution. Through gaining a better understanding of the regulations, Phil hopes we can demystify Class 5 intruder alarms and discover their advantages when used in the correct situations.
What is a Class 5 intruder alarm system?
Class 5 intruder alarm systems are designed and implemented to meet the Intruder Alarms Standard AS/NZS 2201. Generally, Class 5 systems require the use of active end of line (ELM) modules, higher level authentication to disarm, more frequent polling to monitoring stations, stringent battery backup and recharge requirements, as well a more secure cabinet. By implementing a Class 5 solution, clients are assured alarms are reported should the system come under attack.
Why choose a Class 5 solution?
Class 5 solutions can be utilized by sites that need higher levels of security; this could be correctional facilities, financial institutions, and data centers - any site where a breach could cause serious business impacts. Class 5 solutions are also used to ensure the protection of zone three areas within Australian government entities. These areas are restricted and therefore need an assured solution that provides a high level of protection.
When installed and implemented in the correct manner, a Class 5 intruder alarm can provide a 'high-security' level of protection. The Class 5 is a cost effective solution, offering the protection of a high-quality, certified intruder alarm system.
Standards and policies
The Intruder Alarms Standard AS/NZS 2201 was published in 2007 and specifies the minimum requirements for the design, commissioning, installation, and maintenance of intruder alarm systems rated from Class 1 (lowest security level, suitable only for domestic use) to Class 5 (highest security level, suitable for protection up to an extreme business level).
For Australian government entities seeking zone three compliance, the Protective Security Policy Framework document must also be considered.
The Policy 16 Entity Facilities of the Protective Security Policy Framework outlines the guidance for physical security controls for different security zones. The five security zones detail the level of security needed to meet the risk level of an entity facility. While not strictly considered 'high security', zone three areas still require precise security controls. Zone three areas are closed to the public, with restricted access for authorized personnel.
What is needed to deliver a certified Class 5 intruder alarm solution?
A Class 5 solution is not just the alarm technology provided and its implementation; it is also the detailed documentation, operating procedures, and maintenance carried out on the system. In order to meet the Class 5 requirements, a Class 5 solution must include the following in addition to the alarm system:
- As built documentation including detailed plans
- Logbook
- End user training
- Warranties of all installed equipment
- Full maintenance schedule
- Written advice on remote access
- 99.95% uptime to monitoring (local/remote) with polling every 20 seconds
Once the checklist above has been completed, a qualified system installer or consultant can provide a declaration that the installed solution complies with the AS/NZ 2201 standard.
In addition, Class 5 solutions installed in Australian government zone three areas require the use of SCEC-approved detection devices available in the SEEPL catalogue.
Class 5 certification and ongoing compliance
Certification for a Class 5 intruder alarm revolves around the whole solution and implementation, not just the technology itself.
To meet the requirements of Class 5, the system requires regular servicing by an authorized provider which must be carried out annually, at a minimum, and requires a report to be issued on completion of the maintenance. The report needs to be signed by both the technician performing the maintenance and the client receiving the report. The report will include recommendations for performance improvement or alterations to ensure compliance is kept.
Other ongoing requirements for a client are:
- Staff trained to adequate levels on operation of the system
- System utilized in a satisfactory manner
- Walk testing of the system monthly
- Fault rectification is preformed as soon as possible
- Ensure system remains compliant with AS/NZS2201
Responsibility for compliance of the system ultimately lies with the client.
Gallagher Class 5
Gallagher high security solutions are scalable, flexible, and trusted to protect sensitive sites worldwide. With a dedicated high security R&D team, Gallagher is amongst the best in the world when it comes to meeting government high security standards. Security is built in at every level, meaning the hardware and software that make up Gallagher's solutions are designed to be as secure as possible from inception.
Gallagher's Class 5 solution provides a fully encrypted, authenticated, and compliant solution that has been independently certified by an IANZ approved test facility and is capable of protecting high-value assets from physical security threats.
Specialized Class 5 training is available to Gallagher Channel Partners to provide awareness and understanding of the requirements for installing a compliant solution. Part of this training includes reviewing the compliance checklist that is issued with a Gallagher Class 5 solution and what is needed to ensure this is completed.
Discover more about Gallagher's Class 5 solution and other high security offerings.
Stay up to date with Gallagher
Get the latest Gallagher news, updates, and event information delivered straight to your inbox.