Access control technology companies join forces to create a mobile safety solution
Wednesday, 23 November, 2022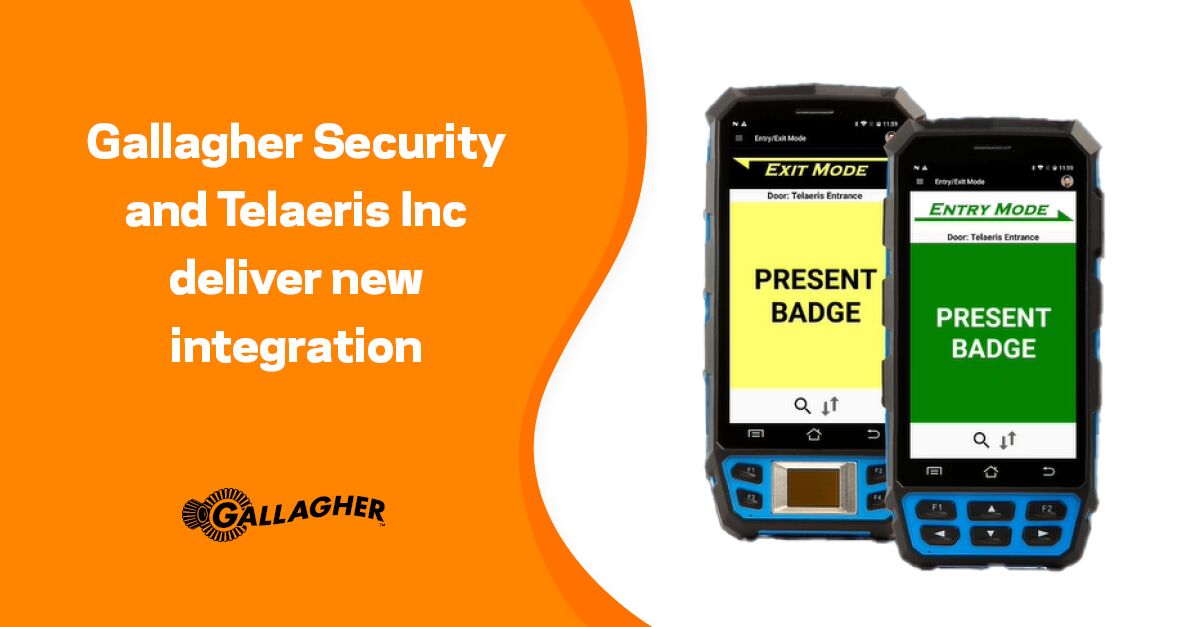 Gallagher Security and Telaeris deliver new physical security and worker safety solutions for a rapidly expanding physical access control market.
Gallagher Security, a global leader in security solutions, and Telaeris, Inc., a handheld solution provider for physical access control systems (PACS), announce their business partnership and new system integration, combining Gallagher's Commander Centre with Telaeris' XPressEntry giving security and safety professionals control in the palm of their hands.
"Gallagher is excited to partner with Telaeris and expand our ability to protect what matters most: employee safety," says Scott Elliot, Executive Vice President of the Americas. "Command Centre's cloud-based capabilities were designed with partners like Telaeris in mind, and their confidence in our solution to create a secure workplace highlights the heart of our operations."
Telaeris XPressEntry handheld readers natively integrate with Gallagher Security Command Centre access control systems, providing security and safety professionals a new world of seamless mobility, flexibility, and functionality.
"I am very pleased to partner with Gallagher Security and have XPressEntry handheld readers add value to Command Centre access control systems," said Dr. David Carta, Telaeris CEO. "With the volume of employees, contractors, and visitors going in-and-out of workplaces every day, XPressEntry is a mobile, modern, and easy to implement solution that security and safety professionals need to help them keep any workplace safe and secure."
Stay up to date with Gallagher
Get the latest Gallagher news, updates, and event information delivered straight to your inbox.