Committed to sustainable workplaces
At the core of everything we do at Gallagher you will find 'our people'. We take the care, well- being and welfare of our people seriously. We believe this commitment to our people is inextricably linked to our global success.
With close to 1,400 employees located across more than 20 countries around the globe we understand that they are a key external expression of all things 'Gallagher' to our customers, partners, and suppliers and having them healthy, happy, energized, and proudly representing on our behalf is critical.

Flexible Working Practices
Gallagher is committed to delivering family and lifestyle friendly working conditions, including flexi start and finish times, on-site and hybrid at home working and much more. We understand that one size no longer fits all and actively seek out ways to accommodate individual needs.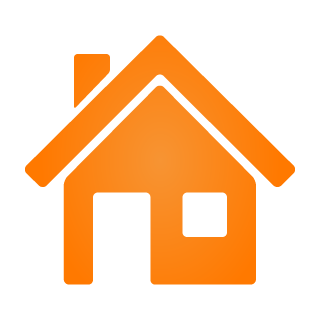 Maternity and Paternity Support
Gallagher is proud to offer a range of support provisions at those exciting times in people's lives when significant change is happening. Whether it be extended paid and unpaid leave or changes to working hours, times of work or home working, Gallagher works to actively assist our employees with each and every step.

Superannuation and Medical Cover
One of the benefits of being a large organization is the ability to contribute to some fantastic financial, health and well-being benefits for our staff. Gallagher is proud to offer company funded superannuation benefits to all employees over and above our government required contributions. These can be accessed by all employees and are available at several degrees of risk and reward. Similarly, Gallagher are pleased to offer a variety of sponsored plans to cover employee health, disability, and life insurance.

Career Planning, Support and Training
Gallagher is committed to enabling all employees to learn, grow, and develop their skill sets and competencies with dedicated training and development opportunities. All Gallagher employees complete an annual Reflection and Prospection Interview, an in-depth analysis tool to help them and their manager identify the best way forward for the employee in developing and nurturing a successful career at Gallagher.

Employee Assistance Support
Gallagher is proud to offer all employees fully funded access to EAP support. This is a confidential counselling service to help all employees deal with personal or work-related issues in a positive way.
Whether it be depression, anxiety, relationship or marriage difficulties, grief & loss, addiction, substance abuse, or any other issues they may be facing within their personal or work life, Gallagher believes that mental wellbeing is a foundation stone for people living positive and fulfilling lives both at work and at home.

Give back with Gallagher – Employee program
Gallagher believes that giving back to the community goes beyond just our corporate responsibility and extends to allowing our employees to contribute in ways that are meaningful and personally important to them. As such Gallagher is proud to support our teams with:
Community volunteering - providing up to four hours of paid leave when an employee takes time out of the working week to volunteer at a community/not for profit organization.
Donating to a charity - if an employee chooses to actively volunteer for a not-for-profit organization the company will also provide a $500 donation to the charity of their choice
Team challenges – if a team of employees find a community event promoting a worthwhile recreational, social, or environmental activity, Gallagher will provide a grant of up to $1,500 toward the event costs.
Stay up to date with Gallagher
Get the latest Gallagher news, updates, and event information delivered straight to your inbox.