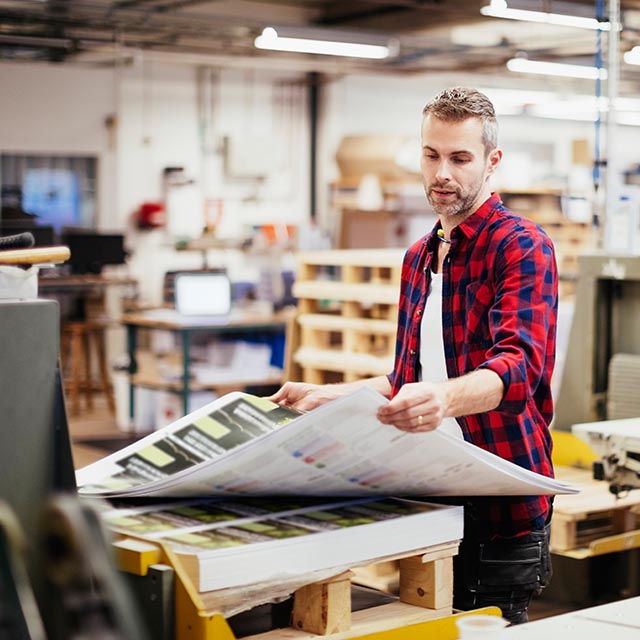 The challenge
Based in Auckland, New Zealand, Soar Printing operates 24 hours a day, with printers working three shifts a day, six days a week. Like many businesses, Soar suffered its fair share of theft and vandalism. However, when its premises were broken into and a car stolen and destroyed, Soar decided to upgrade its security measures from CCTV cameras and an alarm system.
The Gallagher solution
With the assistance of Chubb New Zealand Ltd, in 2004 Soar installed a Gallagher system to manage access control and intruder alarms. Gallagher allowed Soar to tighten its security effectively in an unobtrusive manner. Staff members simply badge their access tokens to a reader mounted next to each access controlled door. An audit trail of access events is recorded in the Gallagher system. These records are used for a variety of purposes including checking on staff work attendance if necessary, and reviewing historical records of access events at the time of a crime for example. The Gallagher audit trail can be matched with CCTV footage to get a full picture of events at specific times.
The business value
Soar appreciates the flexibility and convenience of its Gallagher security solution. If a staff member joins or leaves the company, their access privileges can be added or deleted quickly and efficiently. If someone loses their access token, access privileges associated with that token can be deleted immediately. The reporting functionality of the Gallagher system is more user-friendly and has been particularly valuable in reducing crime and in resolving employee absence issues. Company culture has also improved - being able to identify the perpetrators of thefts (people unconnected to the company) means that suspicion amongst staff of fellow employees has been eliminated. The integrity of Soar's security is easily maintained and with comprehensive site security in place, Soar has been able to renegotiate its insurance contracts to reduce premiums.