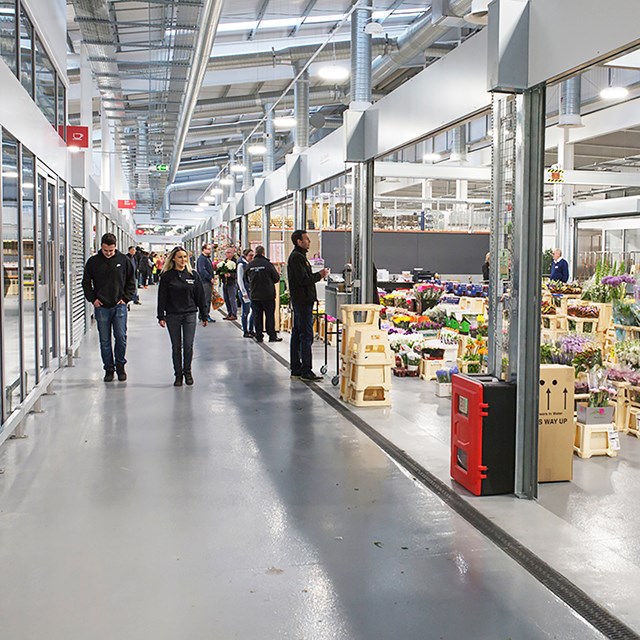 The challenge
As the UK's largest wholesale market, New Covent Garden Market serves as a work space for hundreds of independent food and flower suppliers. Brand New Covent Garden Market required a solution capable of providing effortless site access and electronic vehicle management across multiple carparks. It was imperative that the solution provide a simple and efficient process for annual access renewal.


The Gallagher solution
Gallagher's central management solution, Command Centre, provided Brand New Covent Garden Market with exactly the flexibility and reliability they required. Through an integration with Nedap Transit readers, traders are issued with tags which provide automated access in and out of their designated car park. A software customization was also designed to enable the Market Authority to manage the number of vehicles from any one company within a set zone.


Each year, traders are required to renew their access permits with the Market Authority – a considerable administrative task for such a large database. Gallagher Command Centre produces a simple report compiling information on current permit holders which can be exported for use in sending mail email or notifications.


"With Command Centre including the ability to customize features such as reporting, and integrating with CCTV and Nedap Transit readers, we knew we had a system that suited our requirements" – Jo Breare, Facilities Manager, New Covent Garden Market.


The business value
Command Centre's capability to deliver accurate and timely information in user-friendly formats, has created significant operational efficiency for New Covent Garden Market – particularly during their annual renewal period.


"Permits are one of the biggest sources of site management information and control for the Market," said Jo. "The renewal period could be a busy and stressful time, but the reporting function in Command Centre makes it quick and simple for all involved."


The complete solution, along with integrations including the Nedap Transit readers and CCTV, provides business continuity to the Market, ensuring people and vehicles can move effortlessly around the unique site.


Fast facts
Business type: Produce wholesale market
Site size: 46,500 sqm
Number of employees: 30
Number of traders, customers, suppliers and service providers: 700
Number of doors: 43
Technology used: Command Centre, T-Series readers, Mifare cards, Nedap Transit readers and FLIR CCTV