Protecting your world during the COVID-19 pandemic
We understand that you're facing unprecedented challenges navigating the state of security in a pandemic-driven world. While the protection of property continues to be a serious factor, the protection of people has never been more critical. The safety of colleagues, customers, visitors, and contractors is now at the forefront of business considerations. It's important to us to help you navigate these uncertain times with ideas on how to maximize your Gallagher solution, up-to-date information about our operations, and timely answers to your questions.
Let's work together to ensure you're positioned to move securely into a post-COVID future.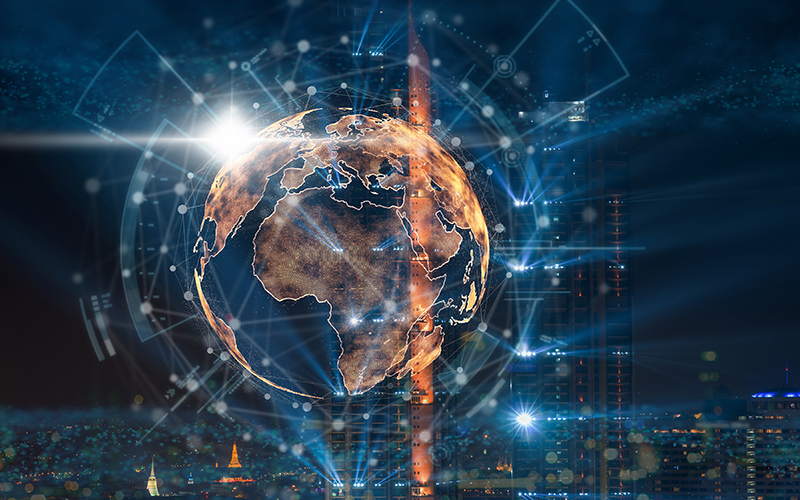 Pandemic Response Toolkit
In an ever-changing world, being prepared for a global health emergency should be an integral part of your security solution. To ensure you're prepared for the unpredictable, we've put together a pandemic response toolkit to help you maximize your security solution in the event of a pandemic.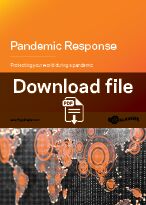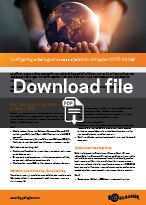 What can I do right now?
Gallagher security solutions are highly flexible and can be used, right now, to mitigate the risks to your staff and business. We recognize that everyone is facing different security challenges during this period of time; some organizations will be essential and need to keep operating, and others will need to secure themselves and wait for further restrictions to be lifted.
Here are some actions you can consider to help ensure your security:
Utilize remote provisioning of mobile credentials for those that require access to site and to mitigate the health risks associated with shared access control.
Review scheduled access settings – make sure doors aren't programmed to go into free access when staff aren't on site.
Keep on-site and remote staff informed of critical information via SMS or email with broadcast notifications.
Make sure staff in hazardous areas don't put themselves at risk with exposure time management.
Ensure social distancing with zone counting – set alerts if the number gets too high or deny access if zone is at capacity.
Interfacing your access control system with building management systems allows services such as air conditioning, lighting, and heating to respond to the presence of people within the area. This ensures energy use is only consumed when it is needed and costs are minimized.
Use a COVID clear competency for granting access only to those who have been tested and passed.
Tag Boards or the Mobile Evacuation function are a great way to see, at a glance, the number of people on site, and who they are.
Manage compliance with mask detection and temperature control.
Implement a secure contactless access environment by utilizing biometric readers.
Set up Random Selection of cardholders upon entry to site for the purpose of medical checks.
Configure competency warnings to display important reminders to staff when they present their credential at a T20 reader. For example, hand sanitization on arrival at site.
Please note: Different countries have different rules and regulations regarding COVID-19, always follow these before any other recommendations.
Proximity and Contact Tracing Report
Gallagher is proud to announce our Proximity and Contact Tracing Report is now available. Gallagher customers can use the Proximity and Contact Tracing Report to help identify cardholders who have shared an area simultaneously with a cardholder who has tested positive for an infectious virus, such as COVID-19.
Security in Focus webinar series
Over the previous months, we have been hosting a series of webinars that focused in on specific security topics and what they mean to you and your business. This includes ways to utilize your existing Gallagher software or new tools that have become available for you to use.
See our Security in Focus page for more information.
Frequently asked questions
What is the current state of Gallagher Security manufacturing?
New Zealand Government guidelines allow us to continue our operations as an essential service. Our NZ based manufacturing and distribution facilities will continue to operate so we can continue to supply key security products, while protecting our people and helping to limit human interaction.
Can I still get Gallagher products?
Yes, we are not aware of any formal restrictions on market access for goods exports and imports as a result of COVID-19, and are in regular contact with our suppliers, distributors, and Channel Partners. It is possible there may be distribution delays, but Gallagher is currently free to continue international trade. Gallagher Channel Partners have stock, and we also have product stocked in five locations around the world to service local markets.


Can Gallagher supply everything that I need?
We are monitoring demand on our primary product lines and working on maintaining a continuous supply of these. In some cases where specific items are not available, we will have a viable alternative that will ensure end-to-end system functionality.
Do you want to know more? Contact us today
We're keen to help you maximise your Gallagher system to its full potential during this crisis, so please talk to your Gallagher representative, or contact us directly.
Stay up to date with Gallagher
Get the latest Gallagher news, updates, and event information delivered straight to your inbox.